Very exclusive 8-day photo trip to the zebra migration in Botswana
(exact dates will be announced later)
In collaboration with Backroads Africa we will be photographing the amazing migration of zebras in the salt pans of Botswana for six full days…a very special and unique opportunity!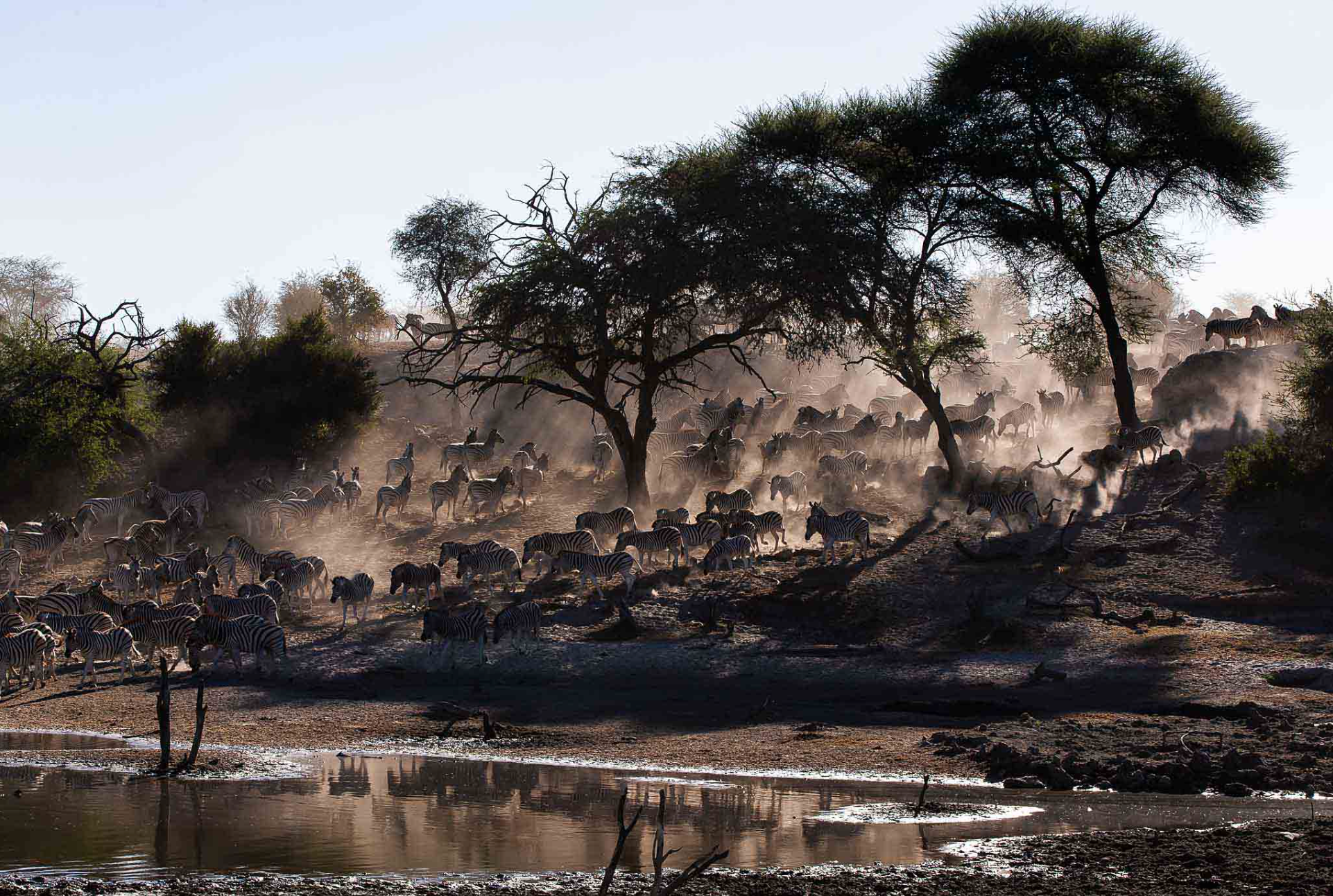 Migration
When people think of the 'migration', they mainly think of the Great Wildebeest Migration in Kenya/Tanzania.
What many people don't realize is that during the wet season in Botswana (low season) thousands of zebras and other animals migrate from north to south with the Makgadigadi/Nxai Pans as their destination. This offers unique opportunities for photography – not only the huge herds of zebra and wildebeest (and the predators that follow them), but also many birds and (under the right conditions) large flocks of flamingos. Plus, this area is also home to a high concentration of meerkats.
Makgadigadi and Nxai Pans
The east of Botswana is home of the Makgadigadi and Nxai Pans (part of the Kalahari): large salt pans that were once created when the large Lake Makgadigadi dried up about 10,000 years ago. The area consists of numerous empty plains, surrounded by grassland and savanna, with a huge baobab here and there.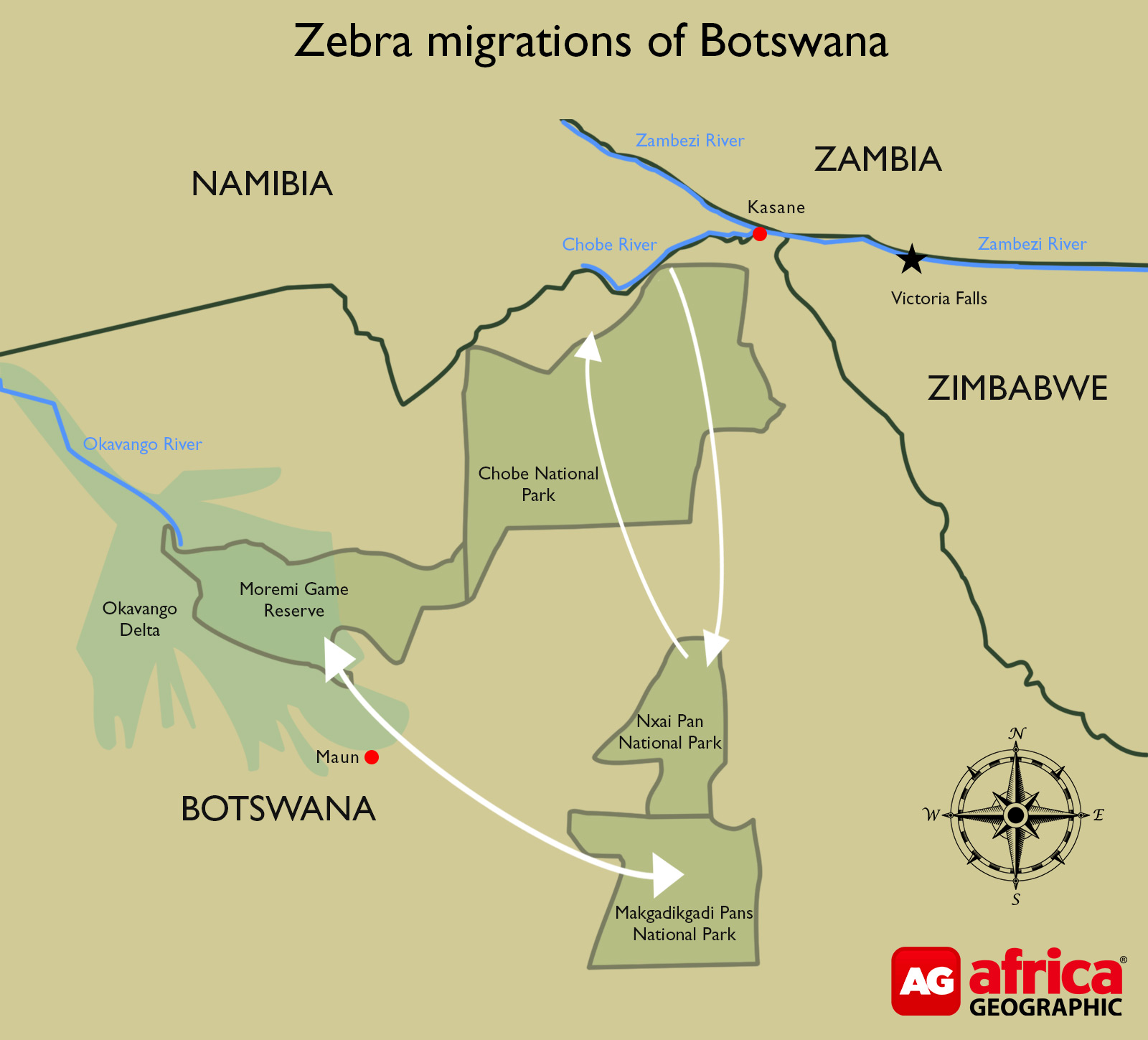 Dry and wet season
In the dry season there is hardly any life to be found, except for some ostriches and reptiles. But when the rain has arrived, thousands of zebras and wildebeest come here, followed by all kinds of predators such as lions, cheetahs and hyenas. In addition, there is an enormously rich bird life during that time.
Mobile camp
The special thing about this trip is that we do not yet know exactly where we are going. Just before departure, we check where the most animals are at that moment and that is the area where we'll set up camp. So we are bush camping – with excellent facilities however – and are therefore ensured of the best location and good chances of spotting wildlife!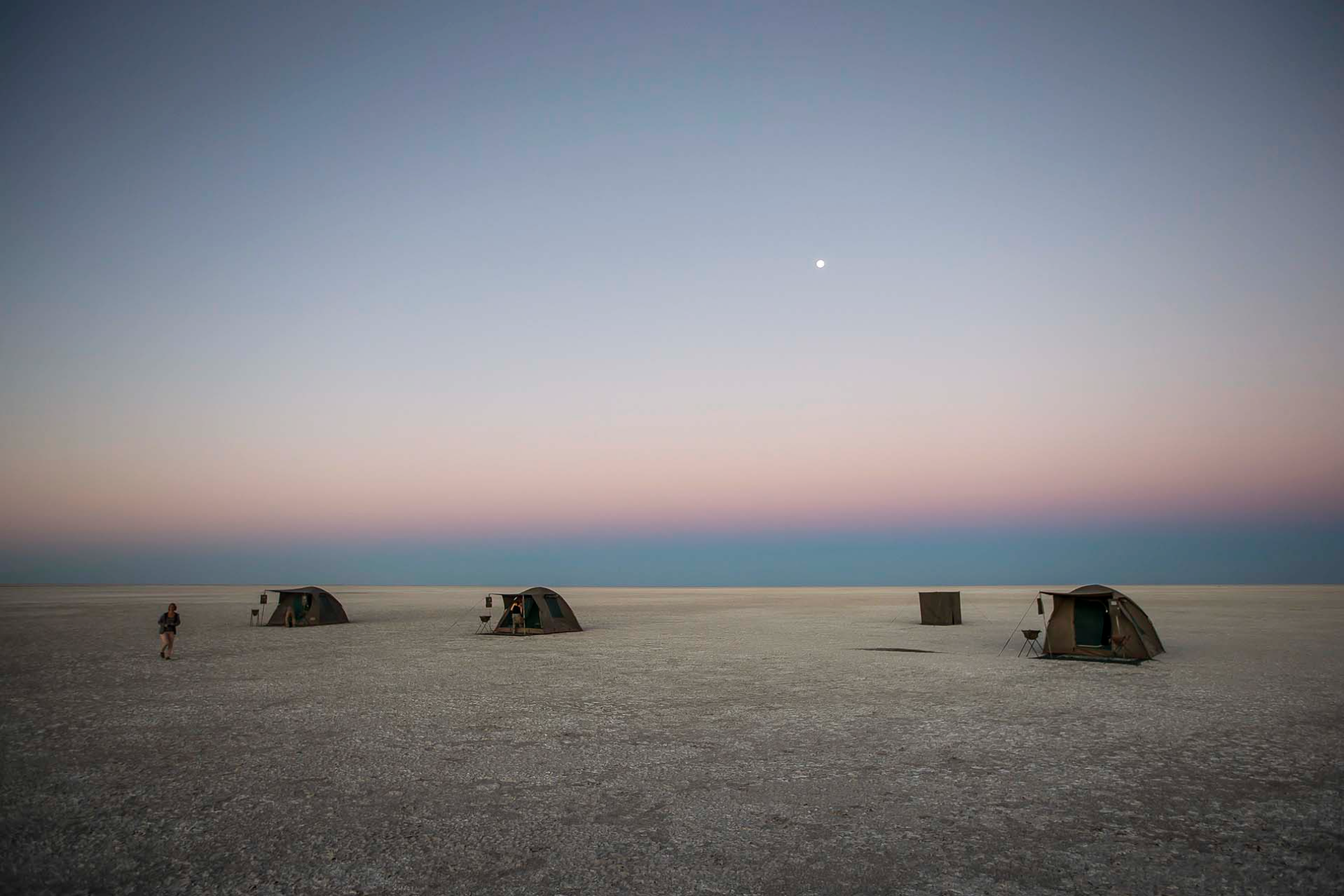 Everyone is welcome
This trip is for everyone who loves nature, likes to take pictures and has the patience to quietly observe and wait for that one great moment! Even though it is a photo tour, you really don't have to be a professional photographer or a very experienced safari-goer. We simply want you to fully enjoy all that Botswana has to offer. And we want to give you plenty of opportunities to take great photos, at any level. Photographing wildlife requires different skills than what you may be used to, but we can definitely help you with that.
Please note: there is only room for 6 people on this trip, so don't hesitate to book! This is a really great offer for a super cool and exclusive safari!
"Thanks to the experienced rangers and trackers and Simone's knowledge of the bush and the animals that live there, we saw and learned a lot. I came home with many fantastic pictures." (Wim Blom)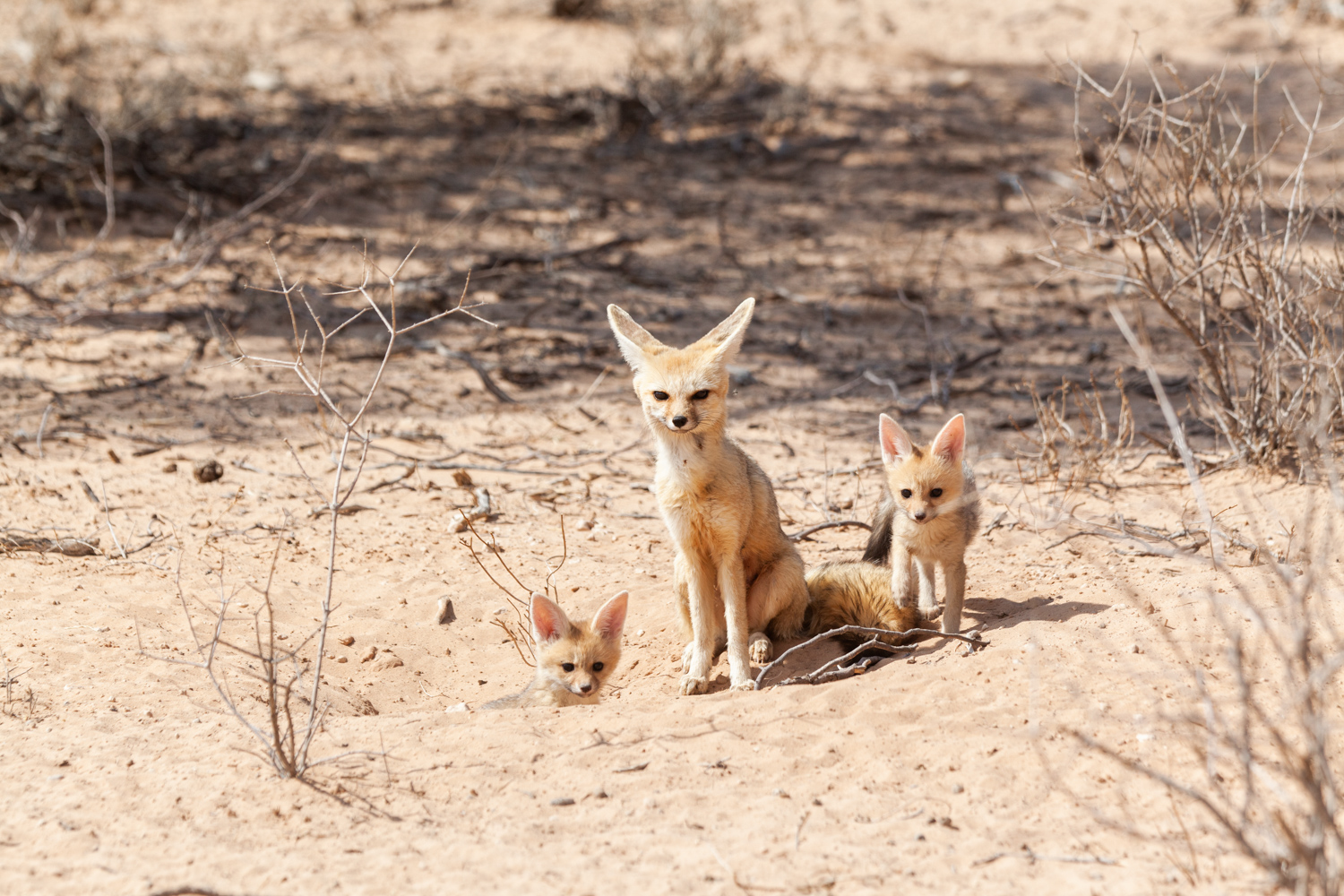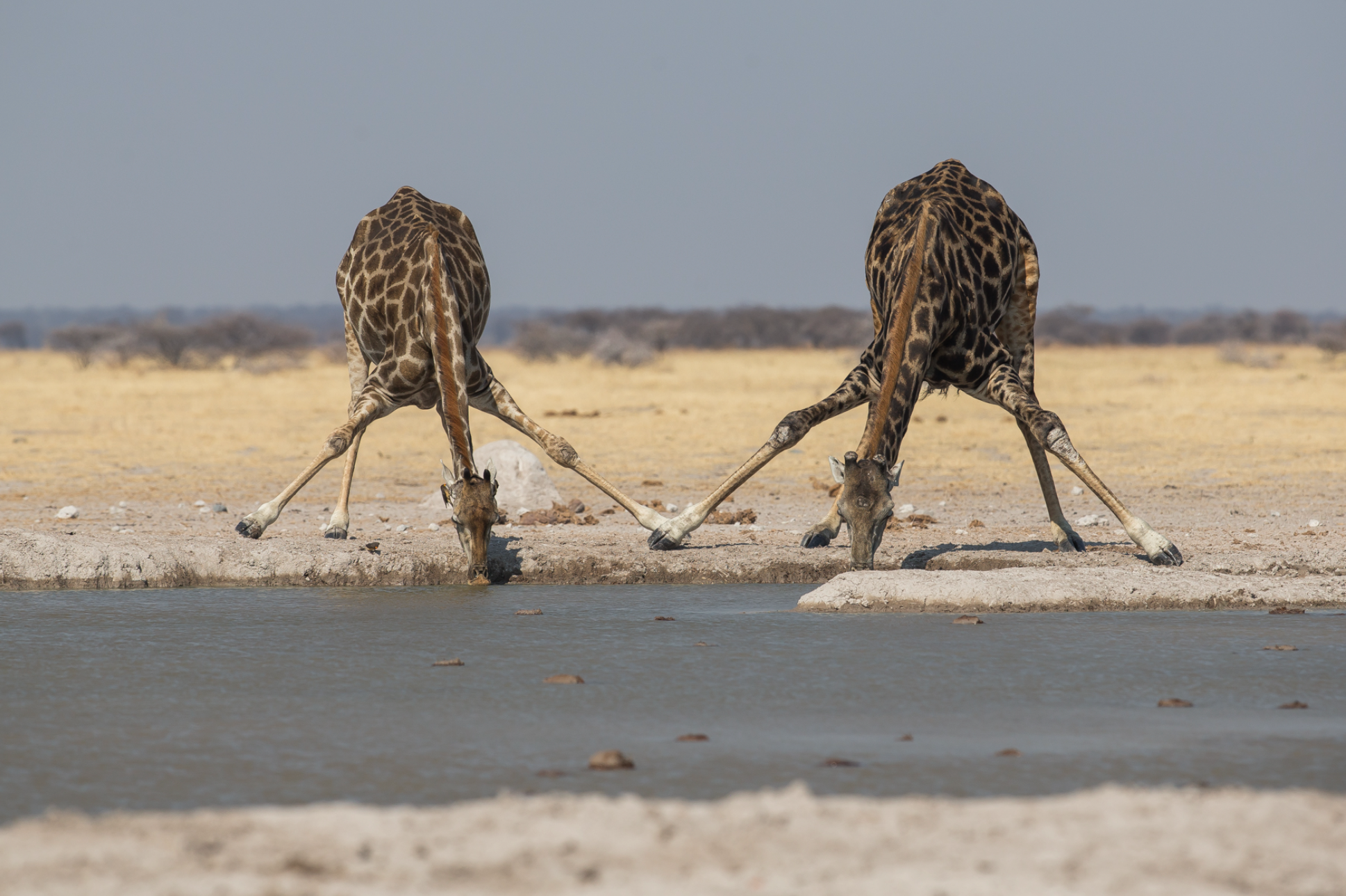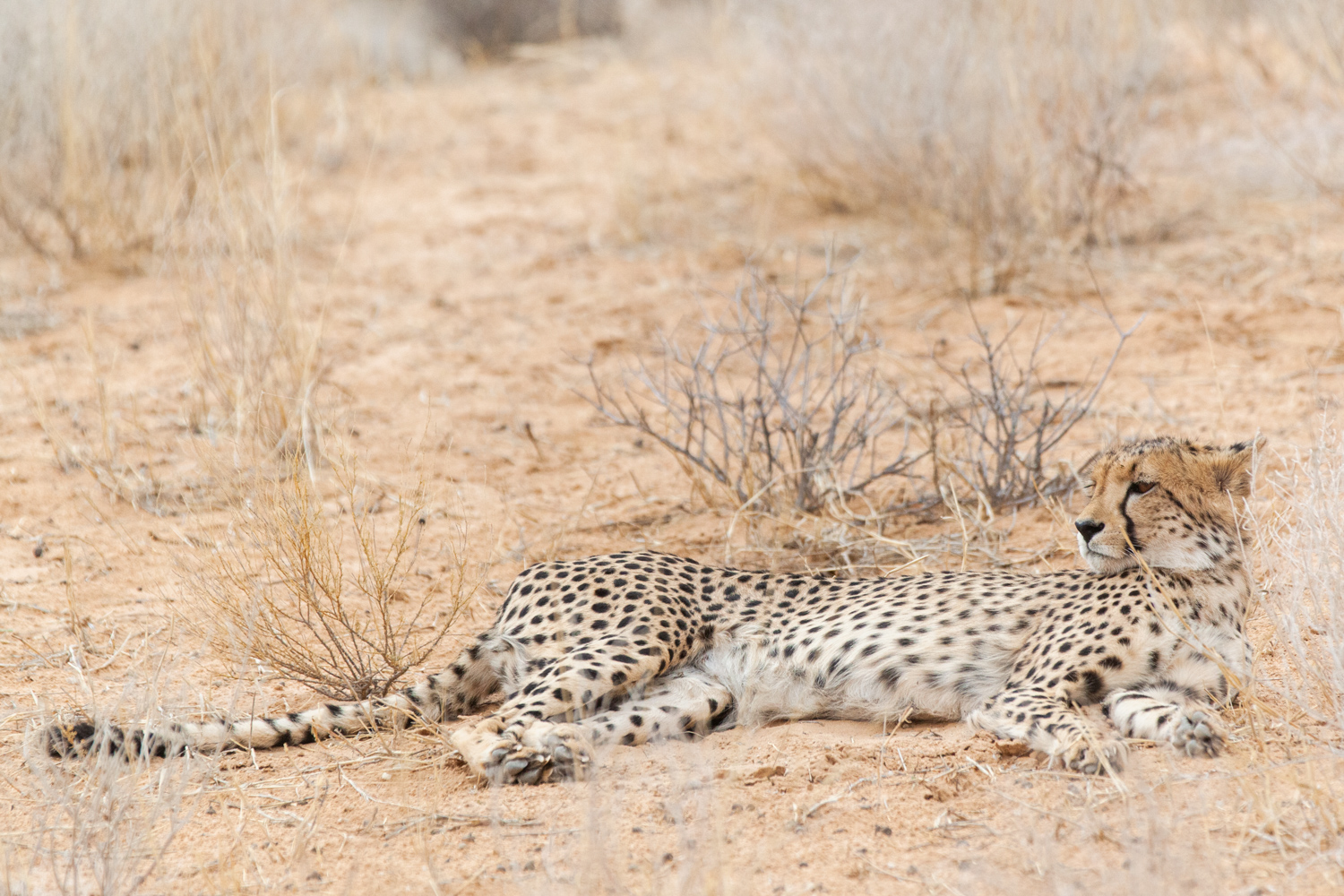 a selection of my 'best of' images from Botswana & Namibia
Details
Overnight stays
You have to book the flight to Johannesburg yourself. This is where we meet and stay that evening of arrival in a lodge. The day after we fly to Maun. This town in Botswana  is located on the edge of the Okavango Delta and can be reached by regular plane from Johannesburg (this flight you'll have to book yourself as well). Here we are picked up and taken to our mobile camp. 
In the camp everyone has their own tent, with their own 'bathroom' consisting of a sink and a toilet (with toilet seat!). You can use a so-called 'bucket shower' daily.
In addition to the sleeping tents, there is a photography tent where you can charge your batteries and view or edit some photos on your laptop.
The staff will provide excellent bush-cooked meals and in the evening there's a nice and warm campfire to welcome us back. 
Sleeping in a tent may sound a bit adventurous, but the animals absolutely respect it. And it's great to lie in your bed at night listening to the sound of the cicadas and a hyena in the distance!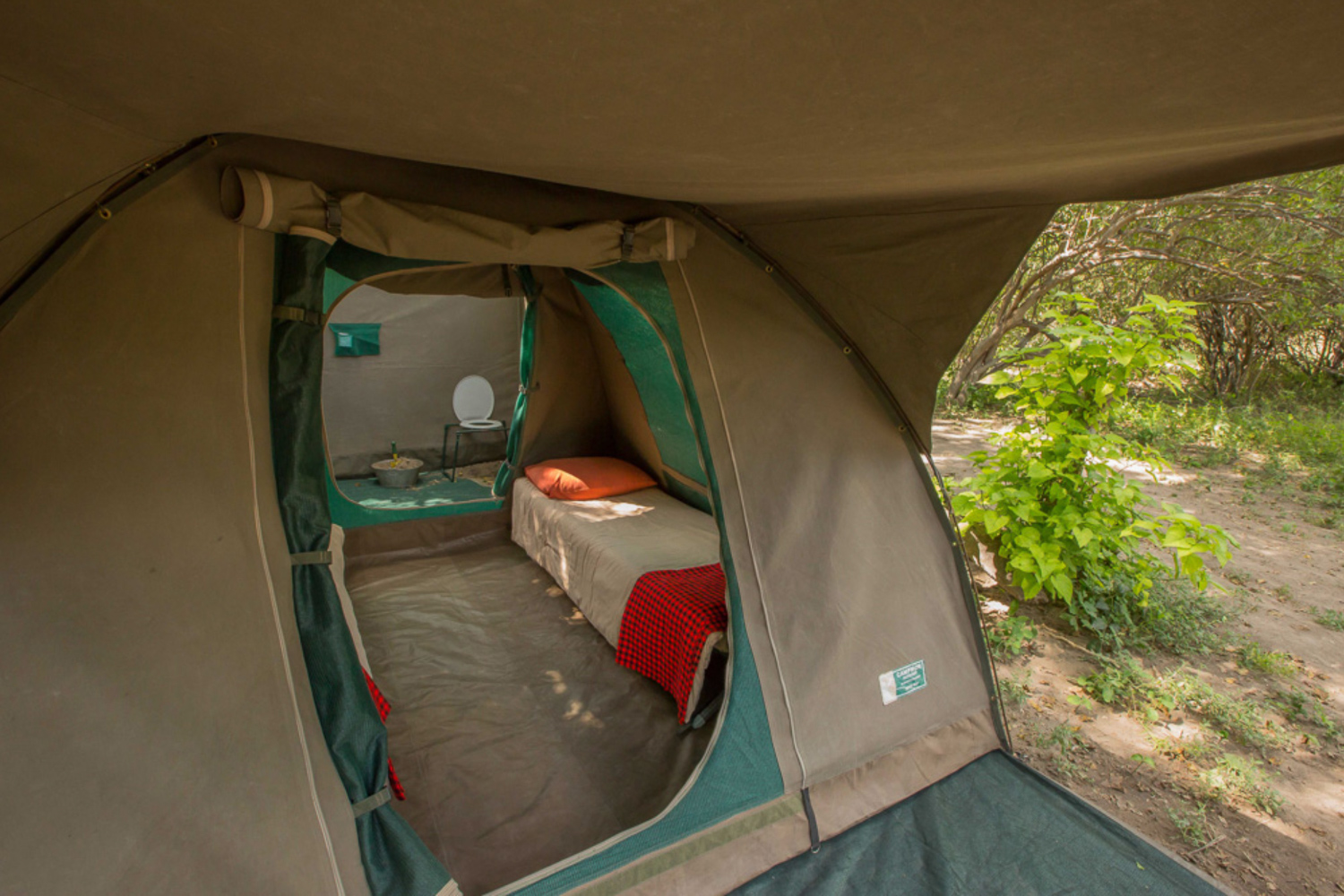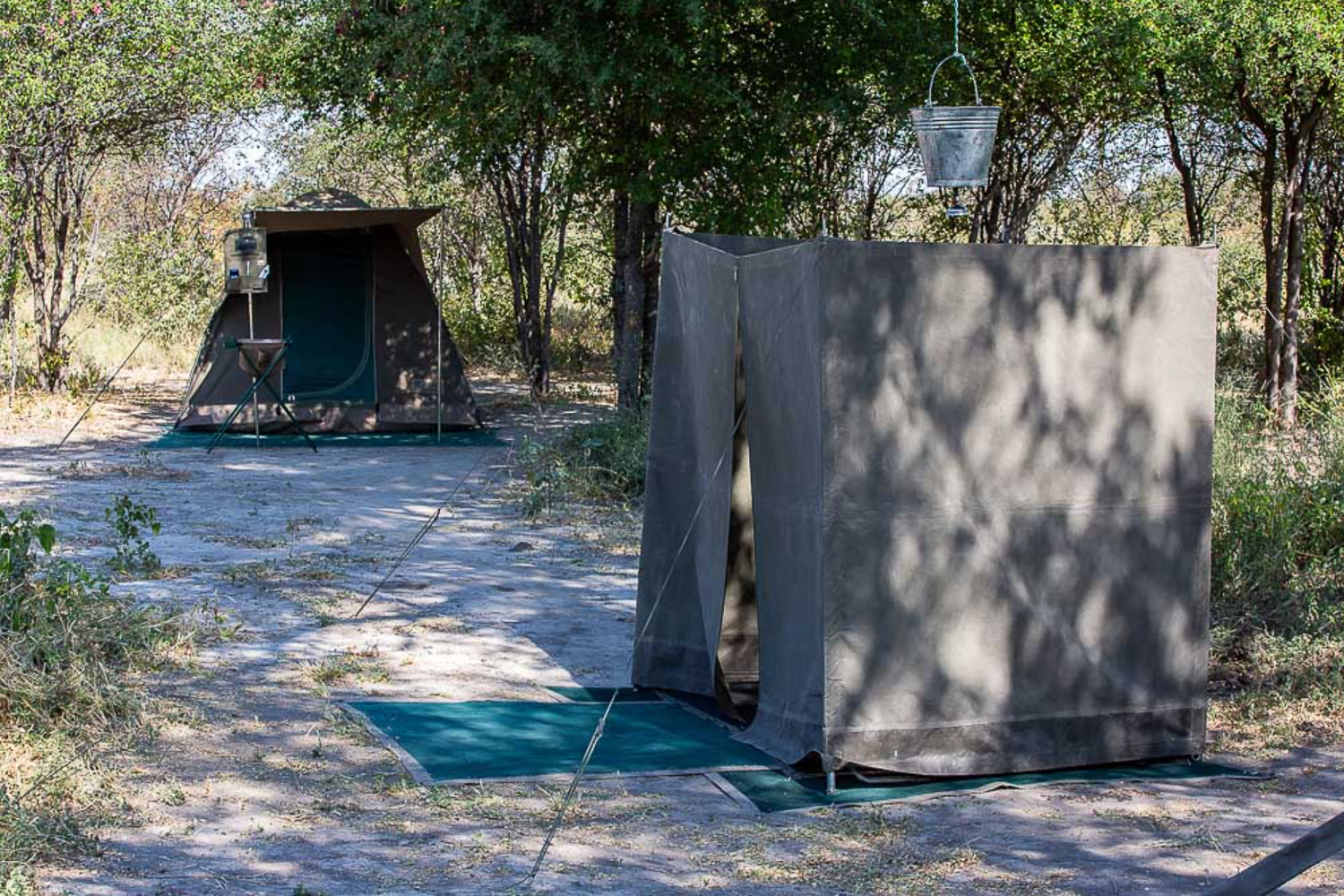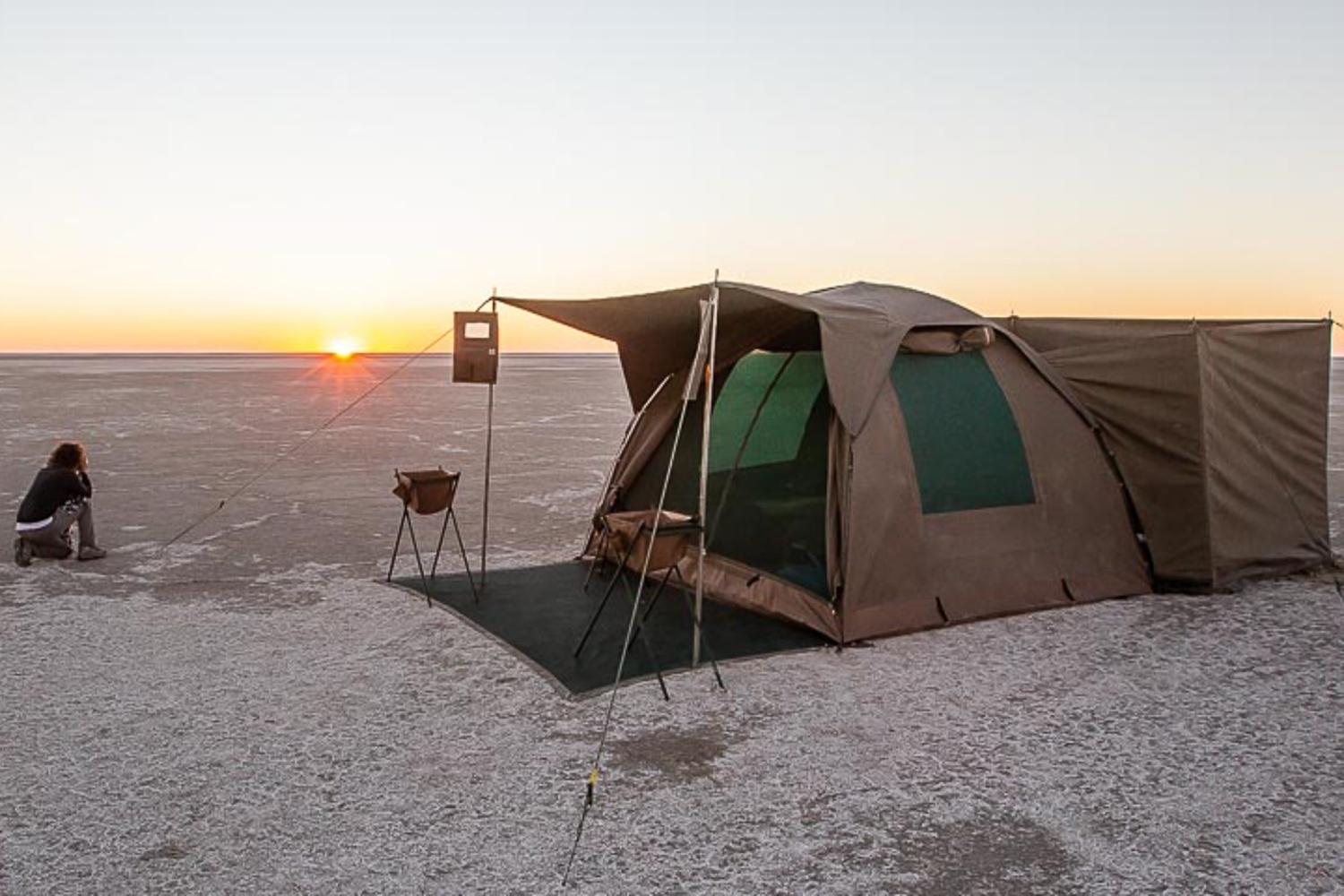 The safari vehicles
We will usually go out twice a day (early morning and afternoon) with two 4×4 safari vehicles with a local guide/driver. This is the perfect way to see animals and take pictures! Six people fit in such a car, but because we like to give you all the chance to take beautiful pictures, we will never have more than four people in the vehicle. This way everyone has enough space for their camera equipment and you can easily shoot from both sides of the car.
The cars are equipped with canvas screens that can be lowered if it rains, a cooler for ice-cold drinks and bean bags so that you can stabilize your camera when photographing.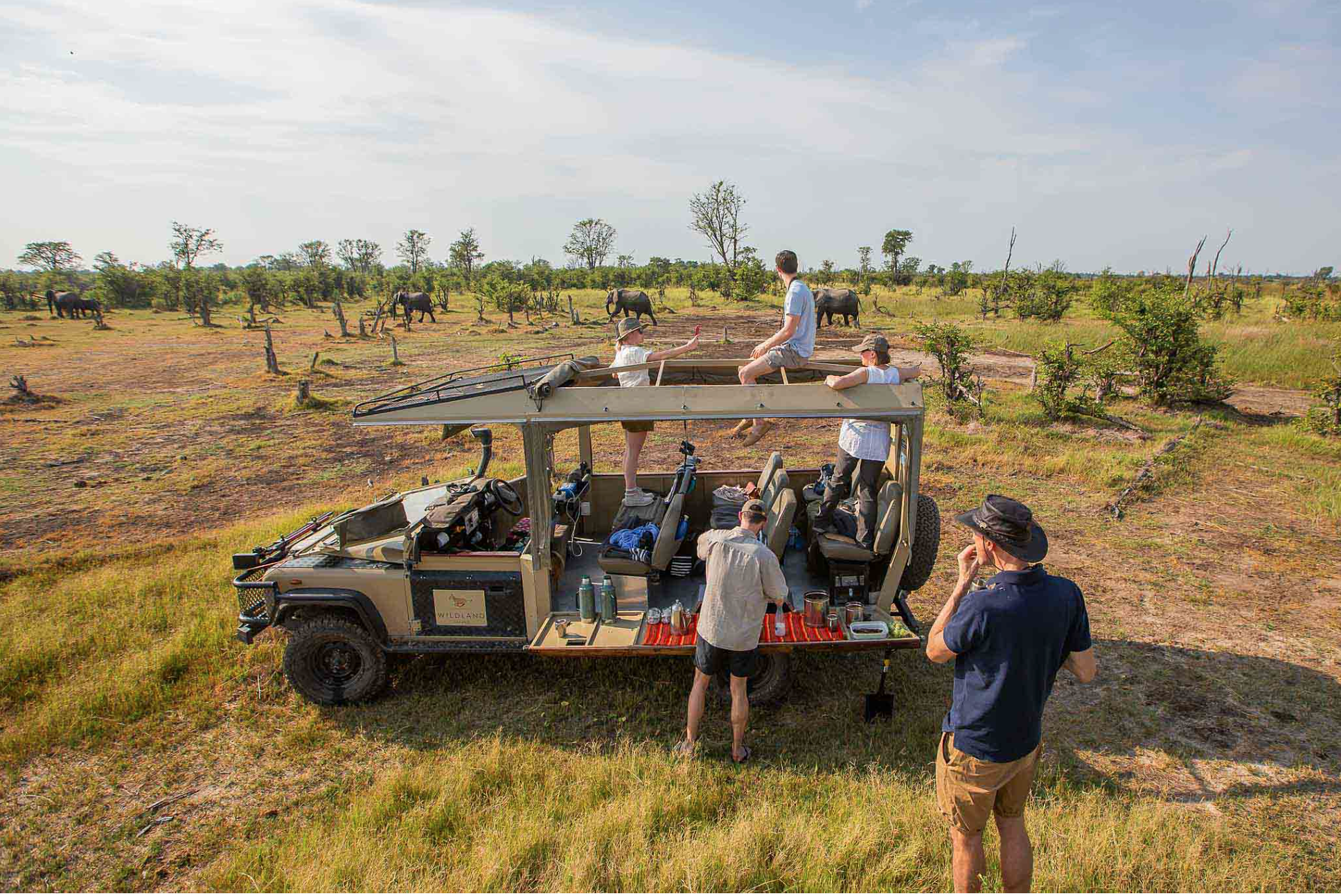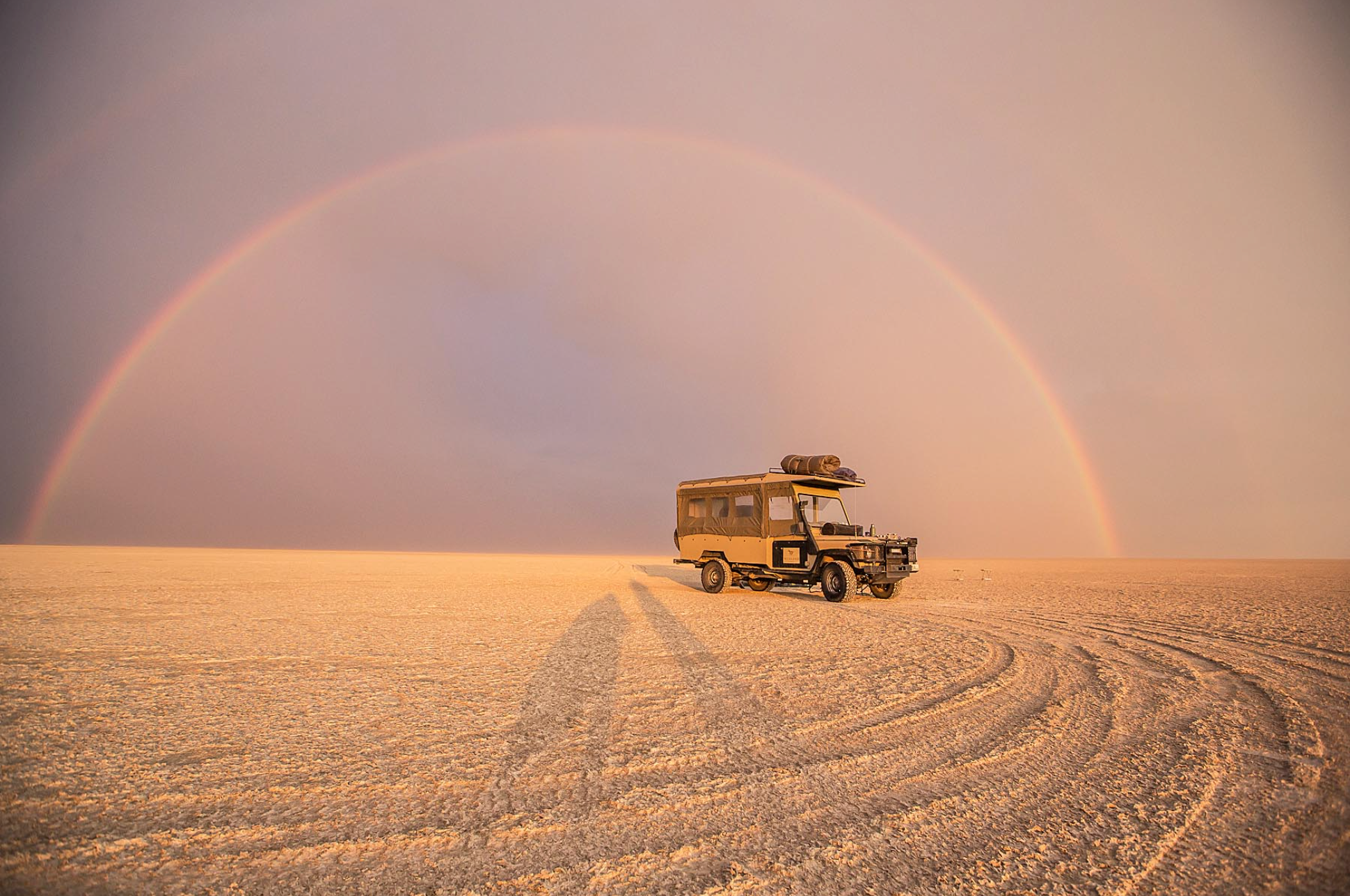 Your photography hosts
As mentioned, there will be two experienced local guides who will drive the cars and have a lot of knowledge of the area and the animals. They have the final responsibility.
In addition, we will accompany you as a photographer. This means we can teach you a lot about wildlife photography. Think for instance about the perfect camera settings (wildlife acquires different things than for instance wedding or portrait photography), how you can perfectly use the existing light, and how you can create creative wildlife images. We'll do this during the drives, as well as in camp where we can also help you with some tips about editing or the use of Lightroom. 
Evert Doorn
Evert kicked off his Africa experience with a seven month overland trip from the UK to Cape Town. He has experience as a wildlife photographer in South Africa, Zambia, Botswana, India, and mostly Kenya. The big cats are definitely his favorite, but small animals and landscapes also interest him. In the Netherlands Evert has been a professional photographer for weddings and business assignments for many years. He's also a photography teacher at the Gooische Fotoschool. You can find his work on Instagram: @thewildsite.
Simone Janssen
Simone has worked as a (camping) tour guide in Southern Africa from 2004 to 2007. During that period she did a full-time one month course at Eco Training to learn more about the bush: its animals, trees, tracks and everything else that is part of the great African circle of life. In addition, Simone has worked as a trainer and coach. In the Netherlands, Simone is a very experienced professional photographer, especially for weddings, but as soon as she has the opportunity, she will travel to Africa again! Her work can also be found on Instagram: @simone_afrika.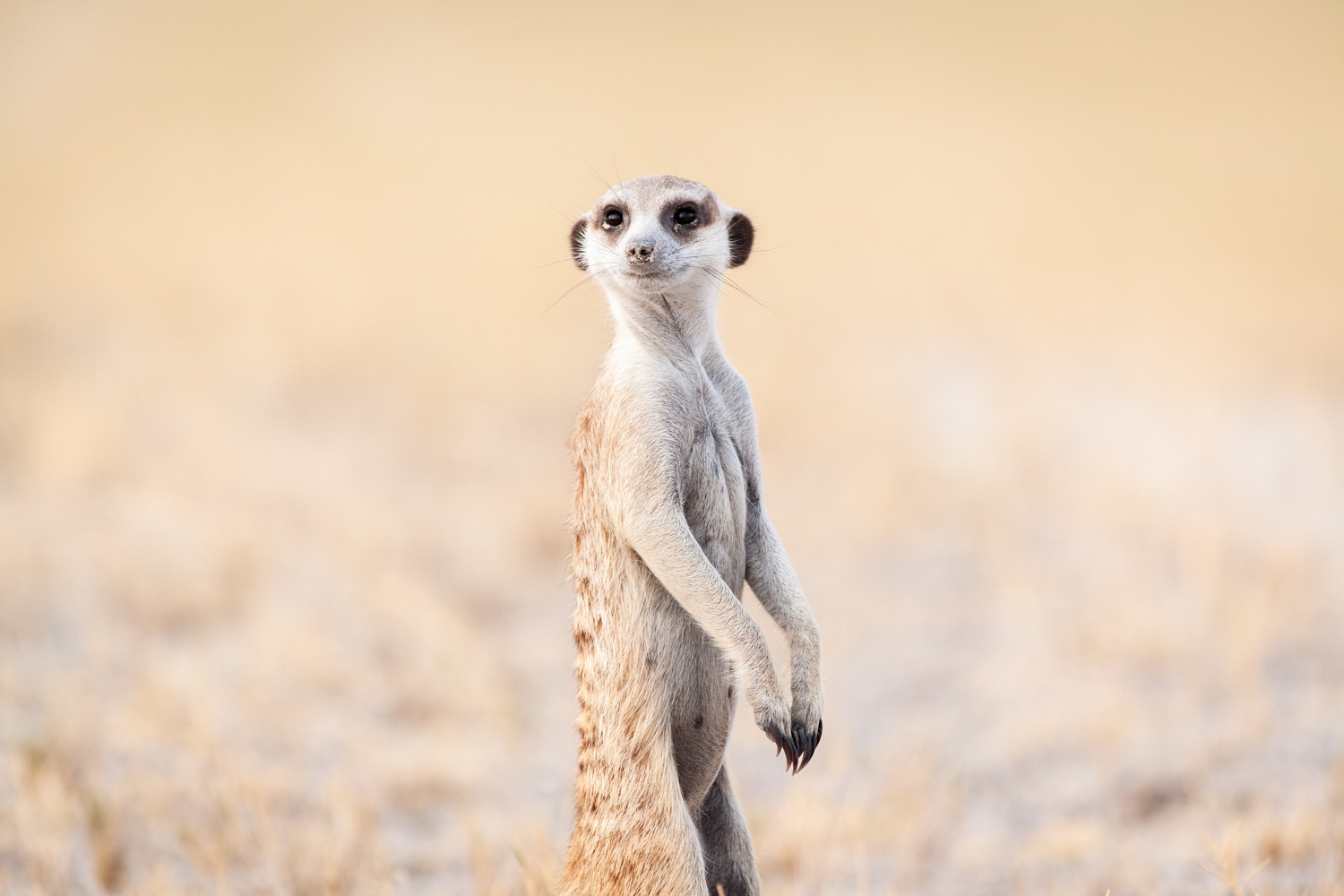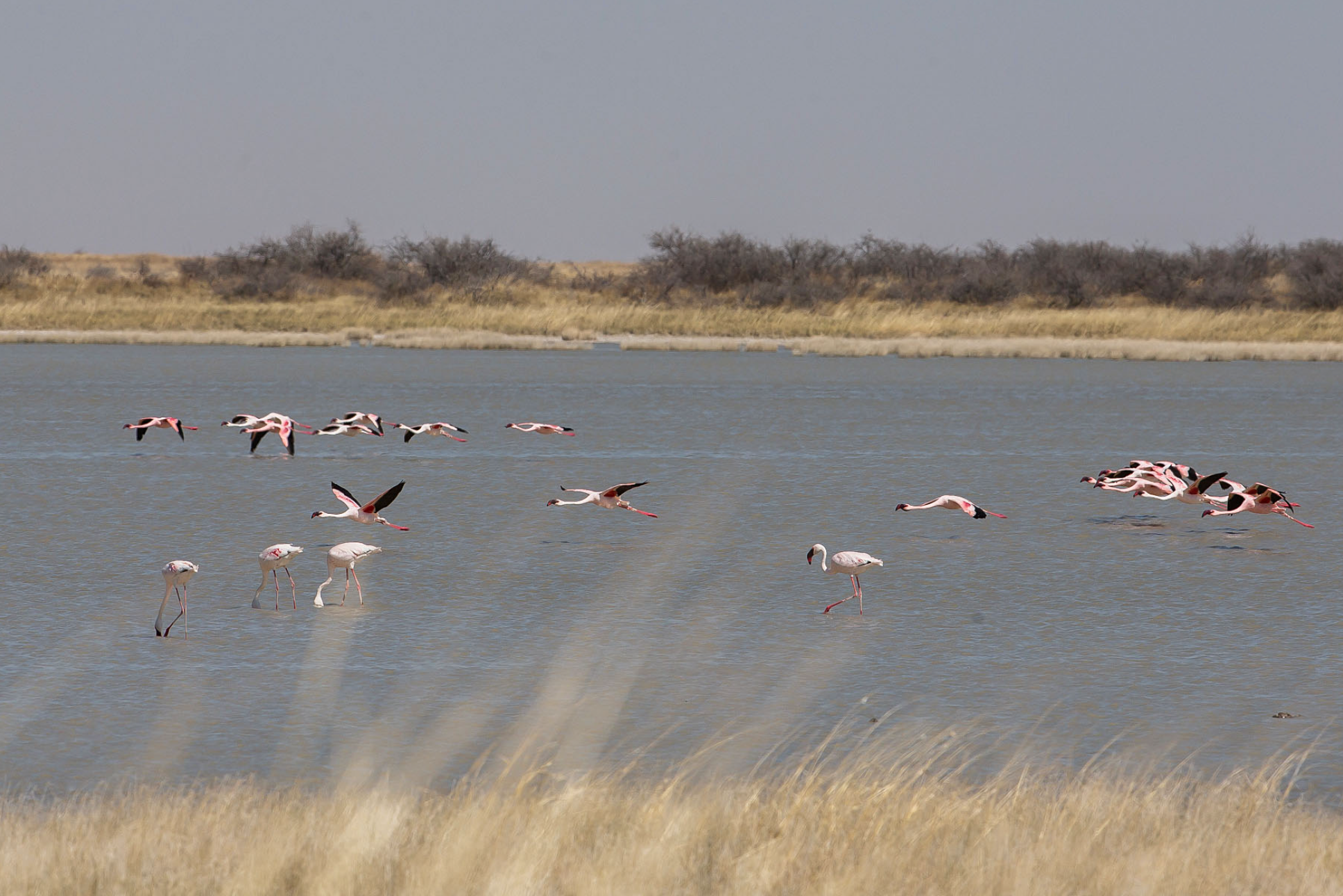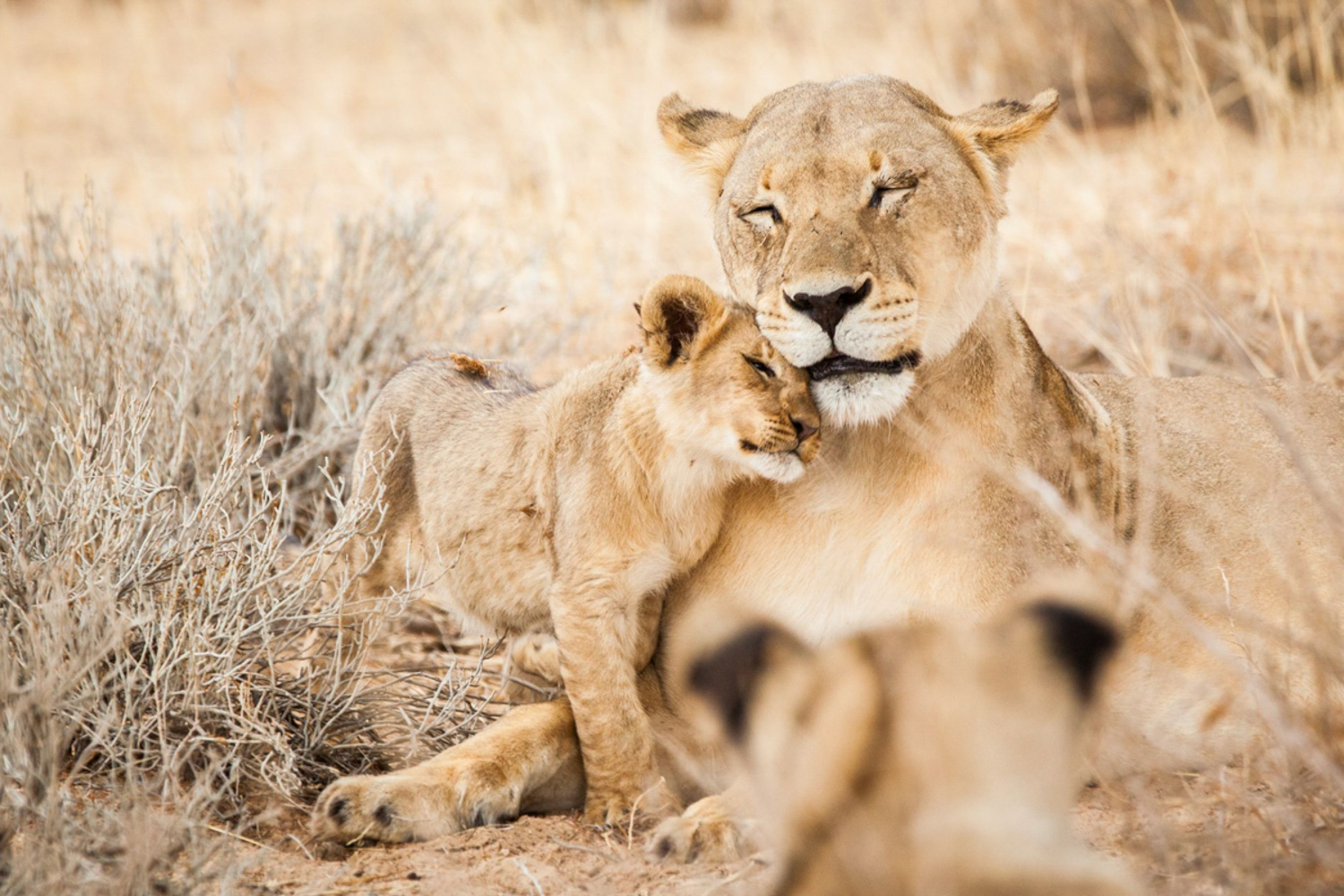 Equipment
It's recommended to bring a camera you know well. We recommend a wide-angle lens to take beautiful landscape photos and a zoom lens to get closer to animals. Consider a 400, 500 or even 600 mm lens. An extender is certainly useful, although you'll probably want to take it off early in the morning or at night to make your lens a bit brighter. Renting equipment is also an option! If you are not sure whether your items will be sufficient, please contact us.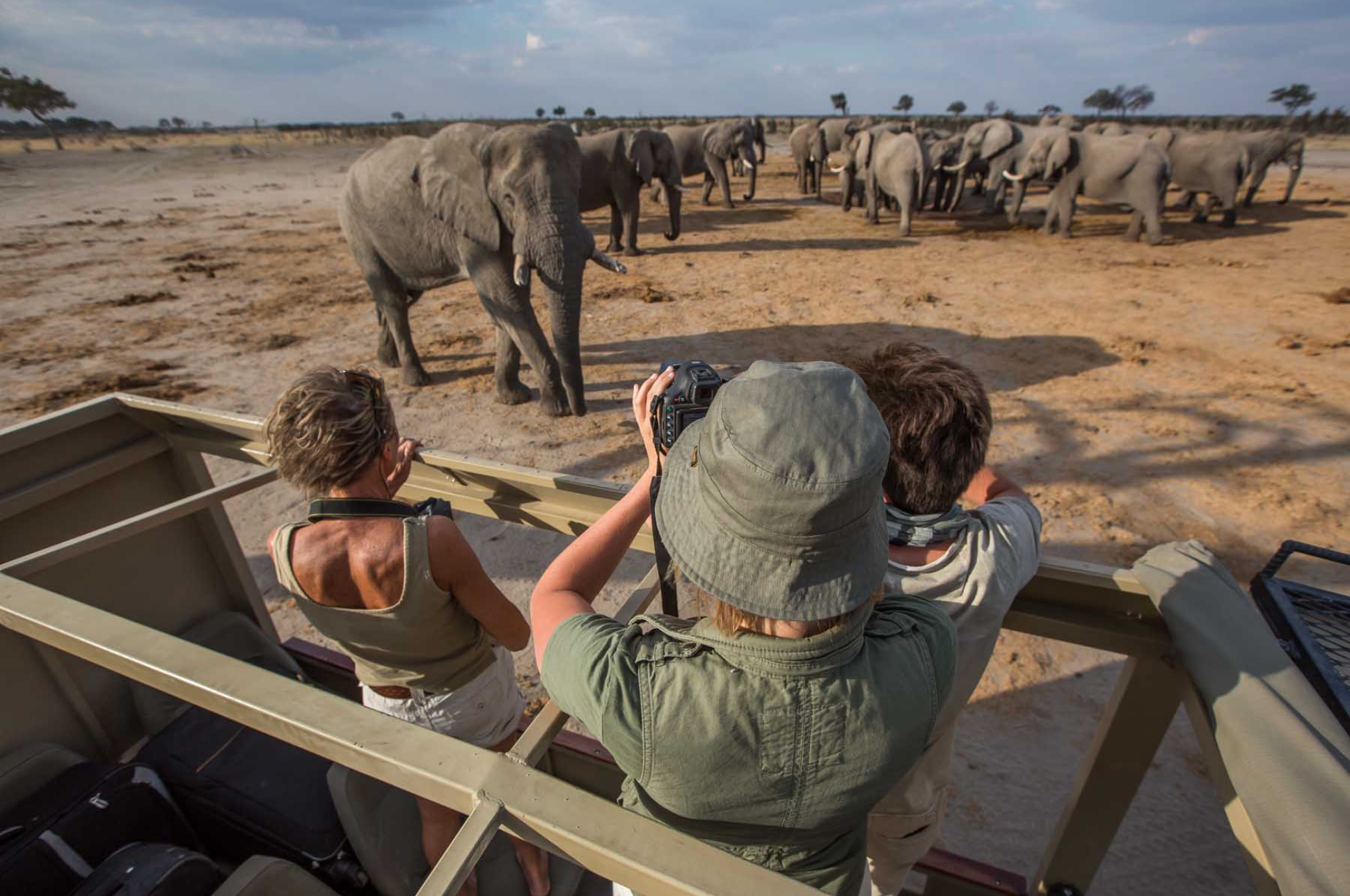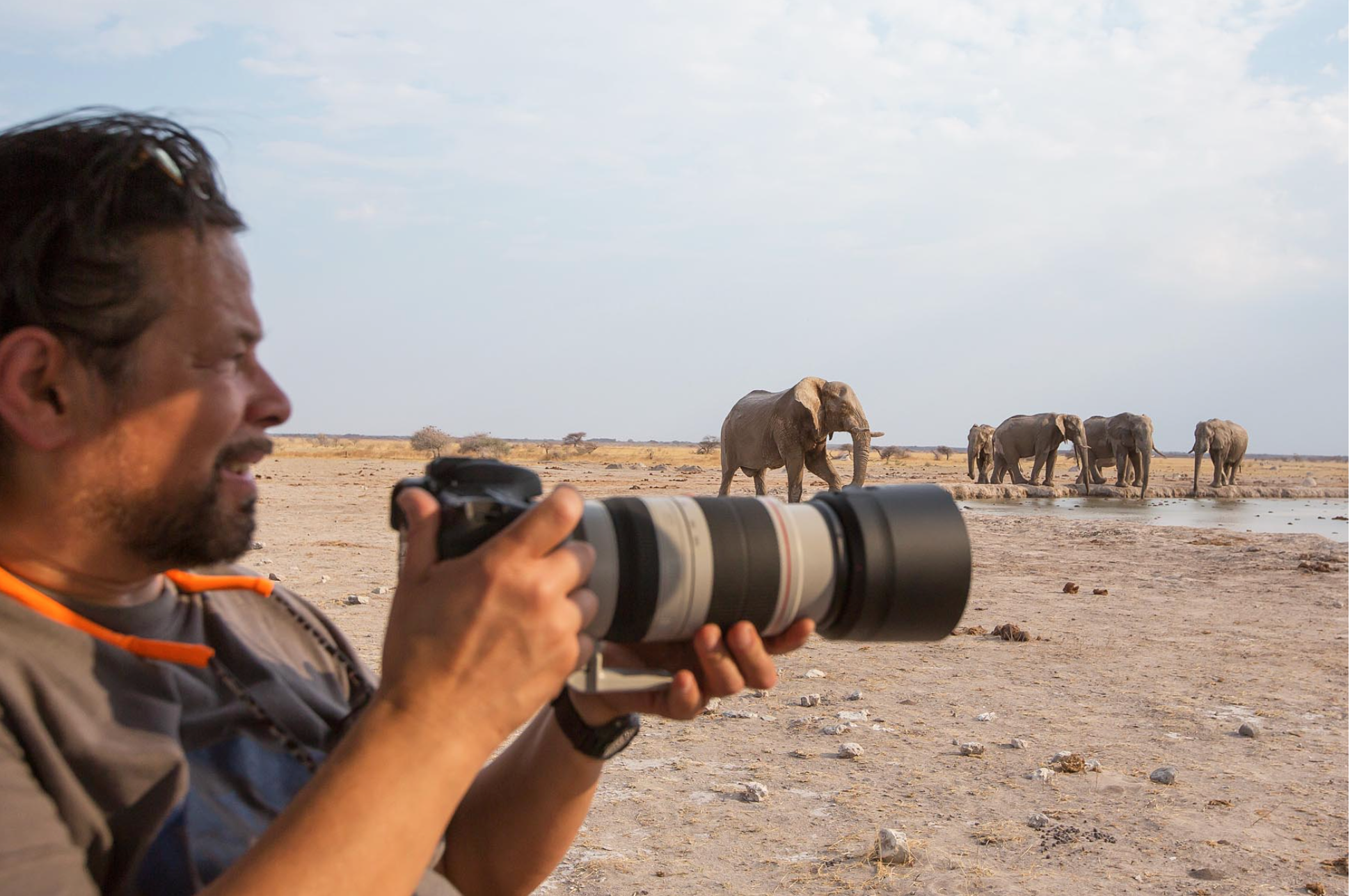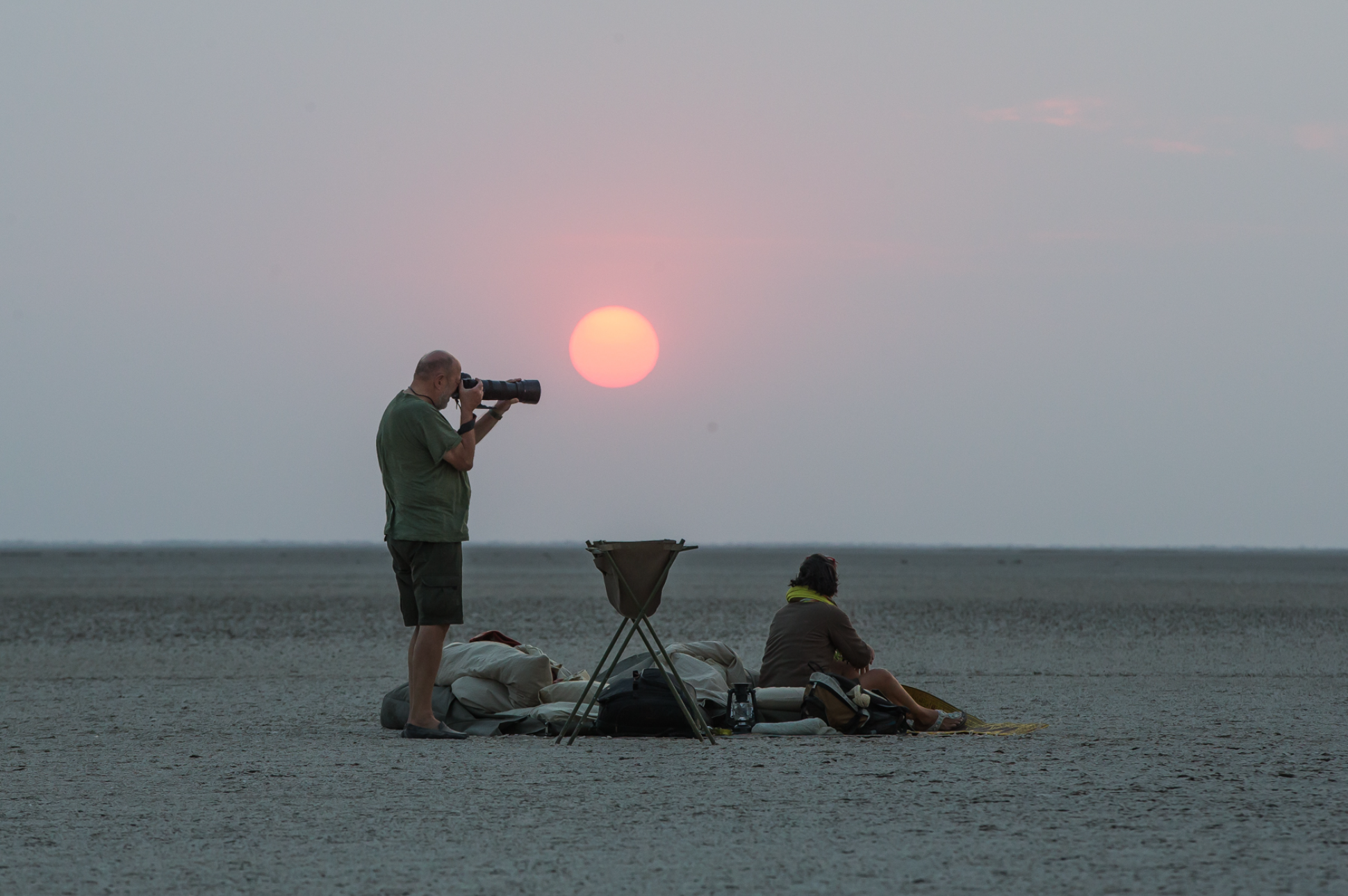 Extras
We offer this photo tour ending in Maun. If you want to extend your holiday with a visit to one of the other reserves in Botswana, or if you want to visit South Africa first before flying back home, that is of course perfectly possible.
For those who are looking for some culture and history, a very nice option is to stay a little longer in Johannesburg and visit Soweto, the famous township. For just over € 100 you have a private tour from 9 a.m. to 3 p.m., including a visit to the museum.
Backroads Africa can help you with all this (with a small discount)!
What does a typical safari day look like?
early wake up call just before sunrise: we're on the road!

somewhere during the morning game drive we'll stop at a safe place for a bush breakfast, with coffee and tea

lunch after returning to camp

free time to sleep, read, shower or take a look at your photos at your leisure

in the afternoon the second game drive, possibly with a sun downer (drink at sunset) en route

after return to camp, dinner and sharing the most beautiful stories of the day around the campfire
But… as we're in a mobile camp we can plan our days as we want, so things might be a little different every now and then!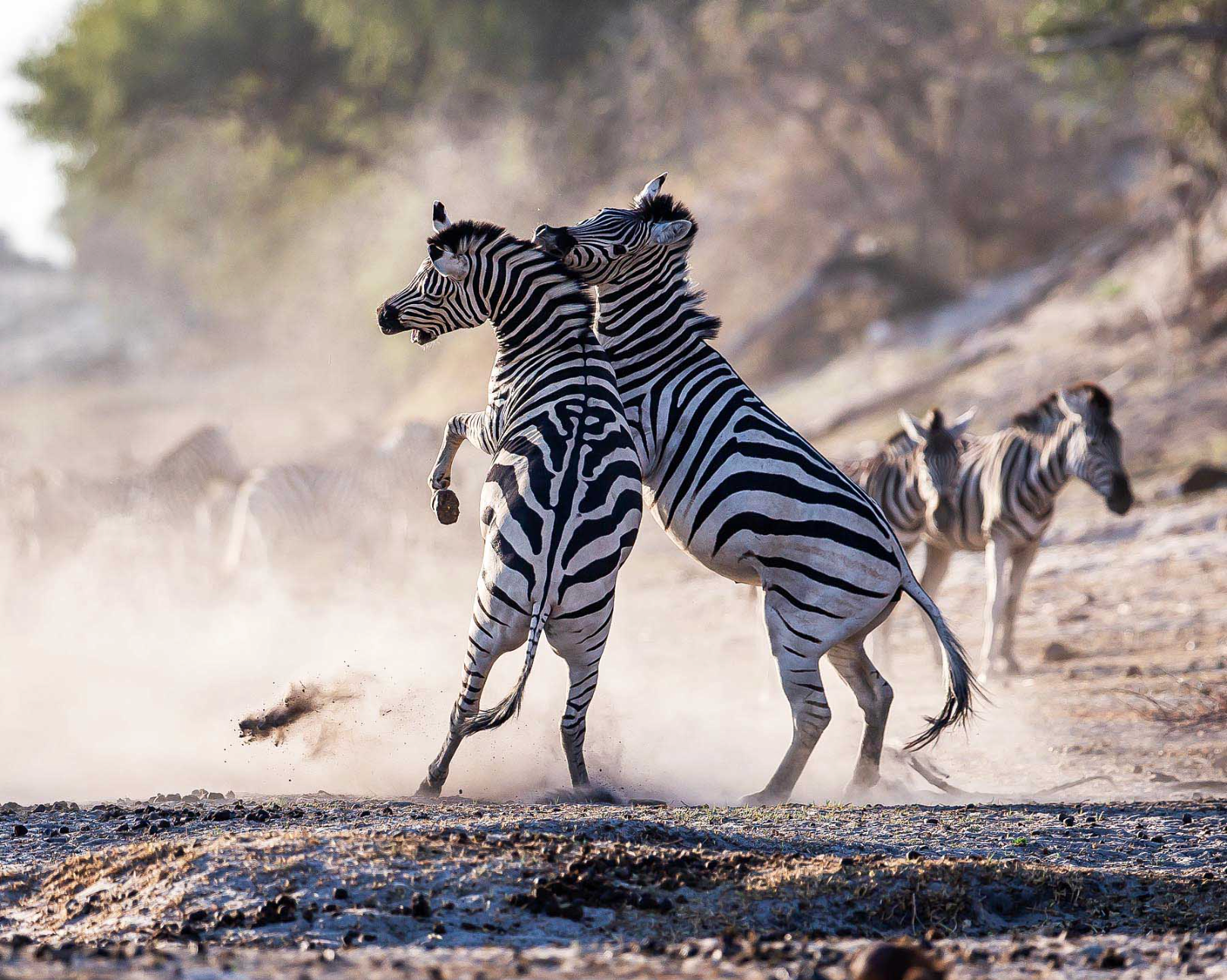 Why is this specifically a photo tour?
we have plenty of space in the cars; nobody has to sit in the middle

the local guides also take pictures themselves and can therefore help us to find the right angle and perfect spot to capture wildlife

as wildlife photographers we can help you take the best photo (and tell you something about most animals) with tips about lighting, composition and 

there is no rush or need to tick off boxes; we take pictures as long as we want and no one asks 'are you ready yet?'

back at camp there is plenty of time to view and edit photos, learn from each other and talk about photography for hours!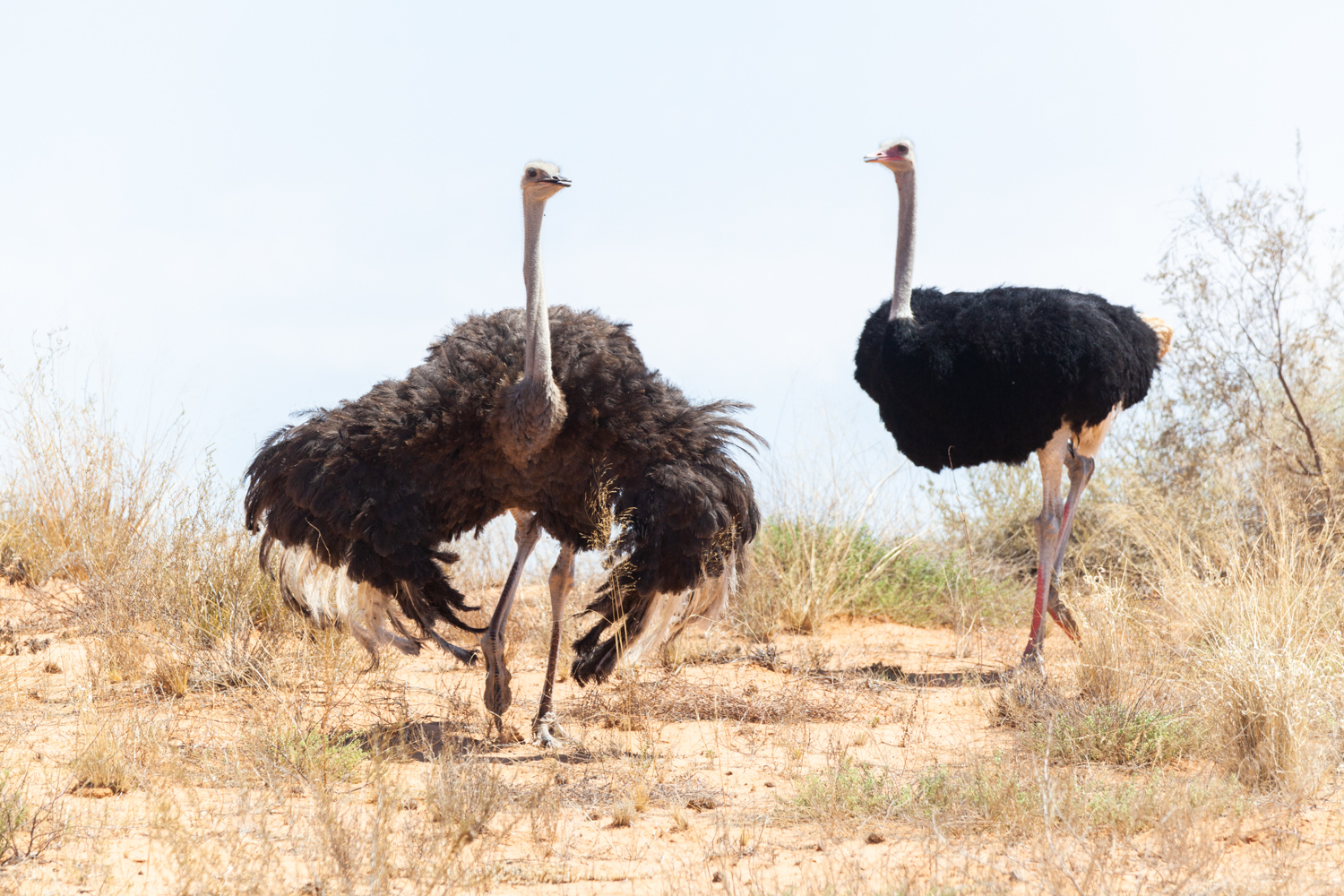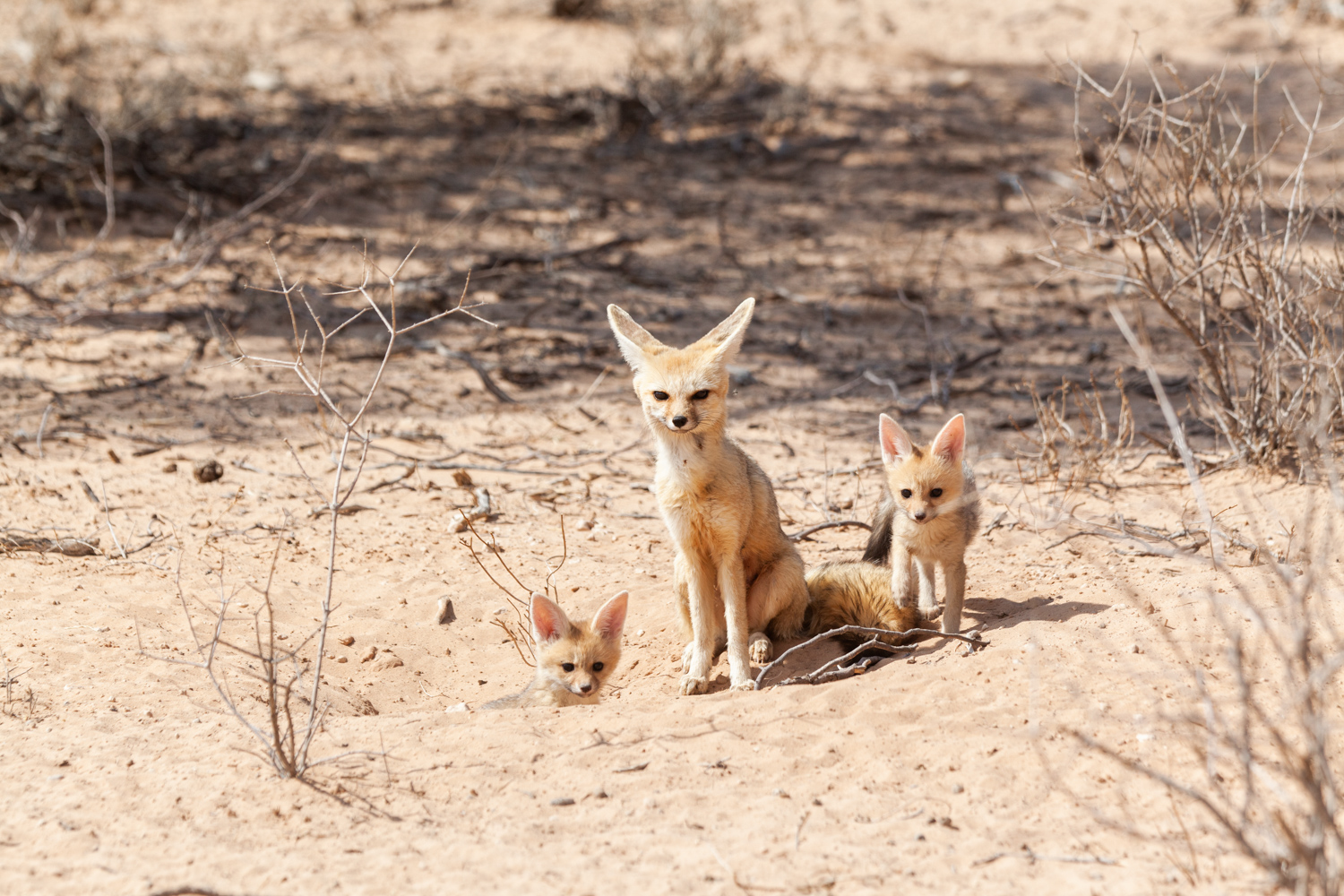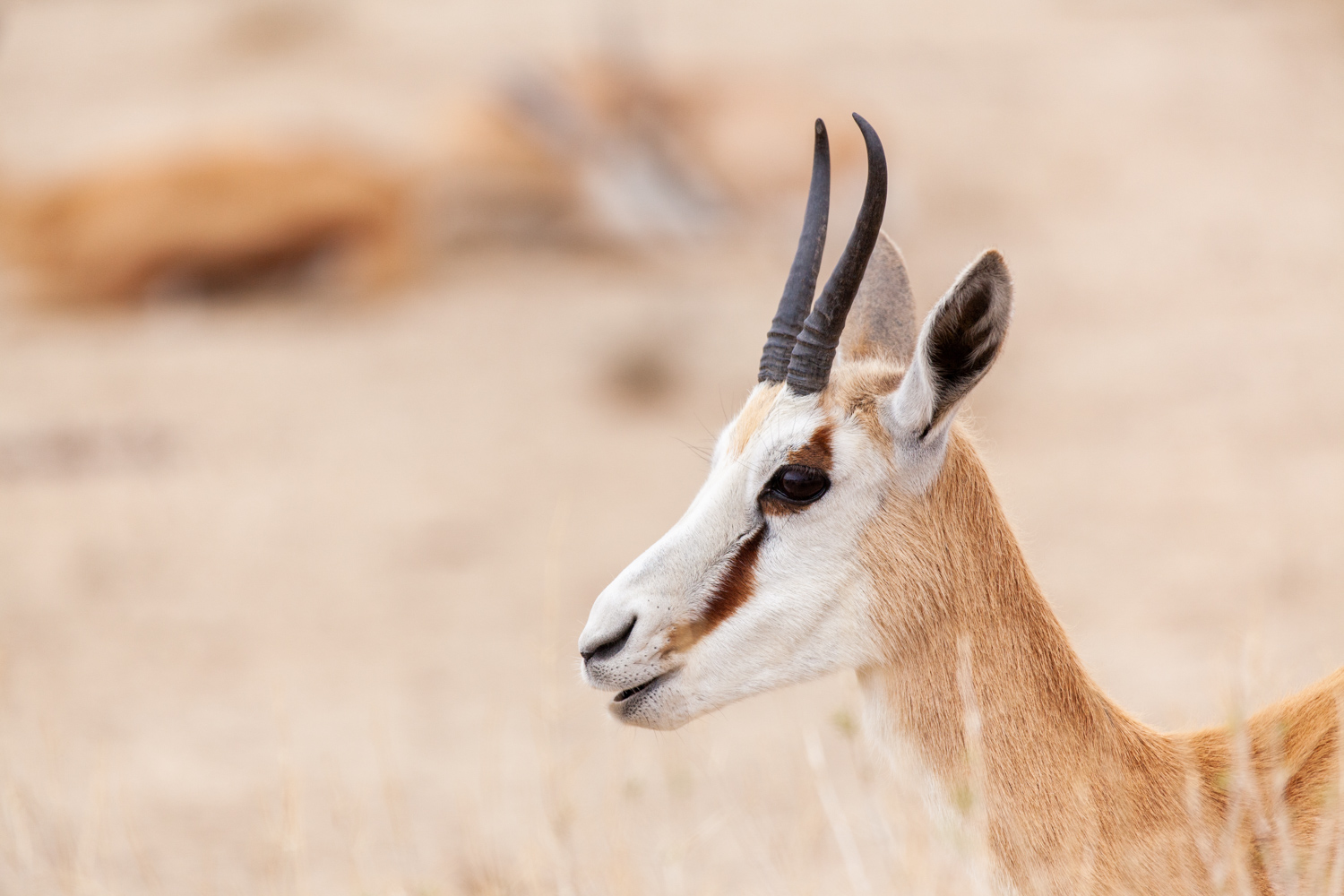 Dates and costs
Travel dates: will be announced later, probably February 2025
Costs: will be announced later

The payment and price is in USD because you book directly with Backroads Africa which is based in South Africa.
Itinerary:
Day 1: arrival in Johannesburg, first meet with the group, overnight stay at a lodge
Day 2: flight to Maun, transfer to our mobile camp
Day 3: staying overnight in camp, two game drives
Day 4: staying overnight in camp, two game drives
Day 5: staying overnight in camp, two game drives
Day 6: staying overnight in camp, two game drives
Day 7: staying overnight in camp, two game drives
Day 8: morning game drive, transfer to Maun, arrival late afternoon

What is included?
transfer to and from the mobile camp from Maun (depending on the location 150-250 km one way)

first night in a lodge in Johannesburg

six nights in your own tent, with ensuite bathroom

two game viewers (cars) with special photography set-up

two professional guides and two professional photographers

all meals and snacks

all entrance fees to the reserve

drinks (beer, wine, gin & tonic, soft drinks and water)
What is not included?
international flight to Maun

return flight Johannesburg – Maun

any travel vaccinations

travel and cancellation insurance

tips and souvenirs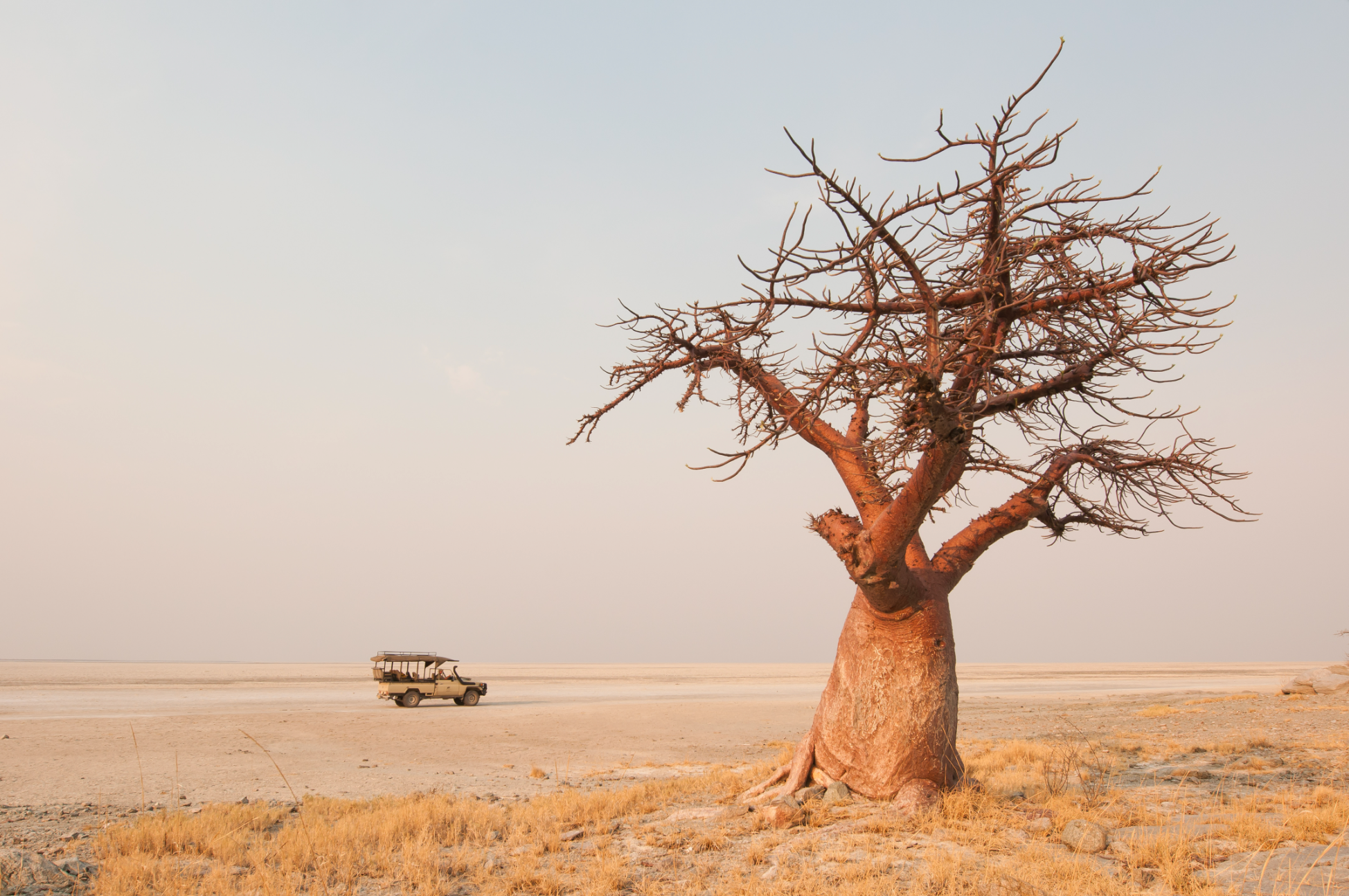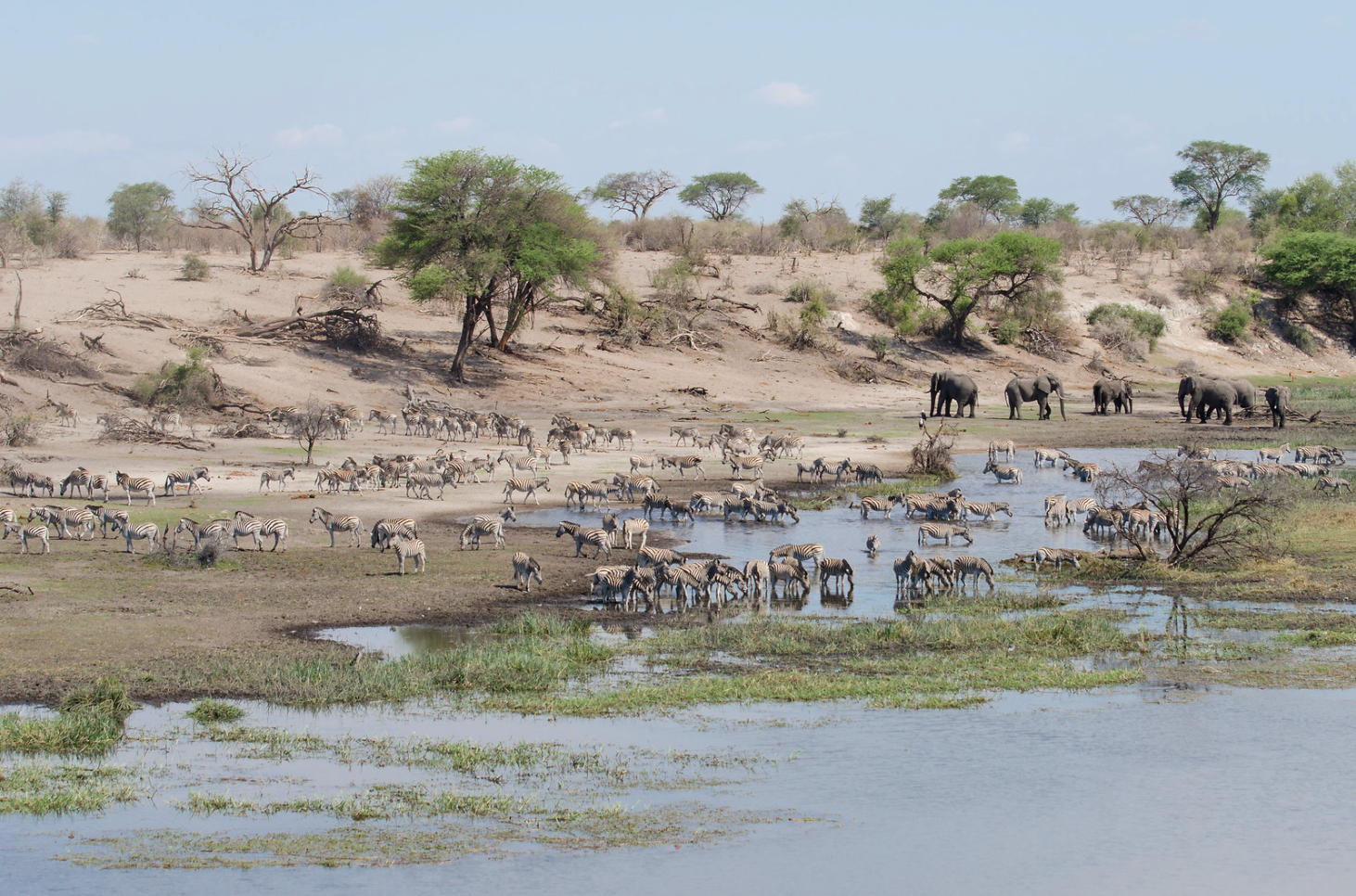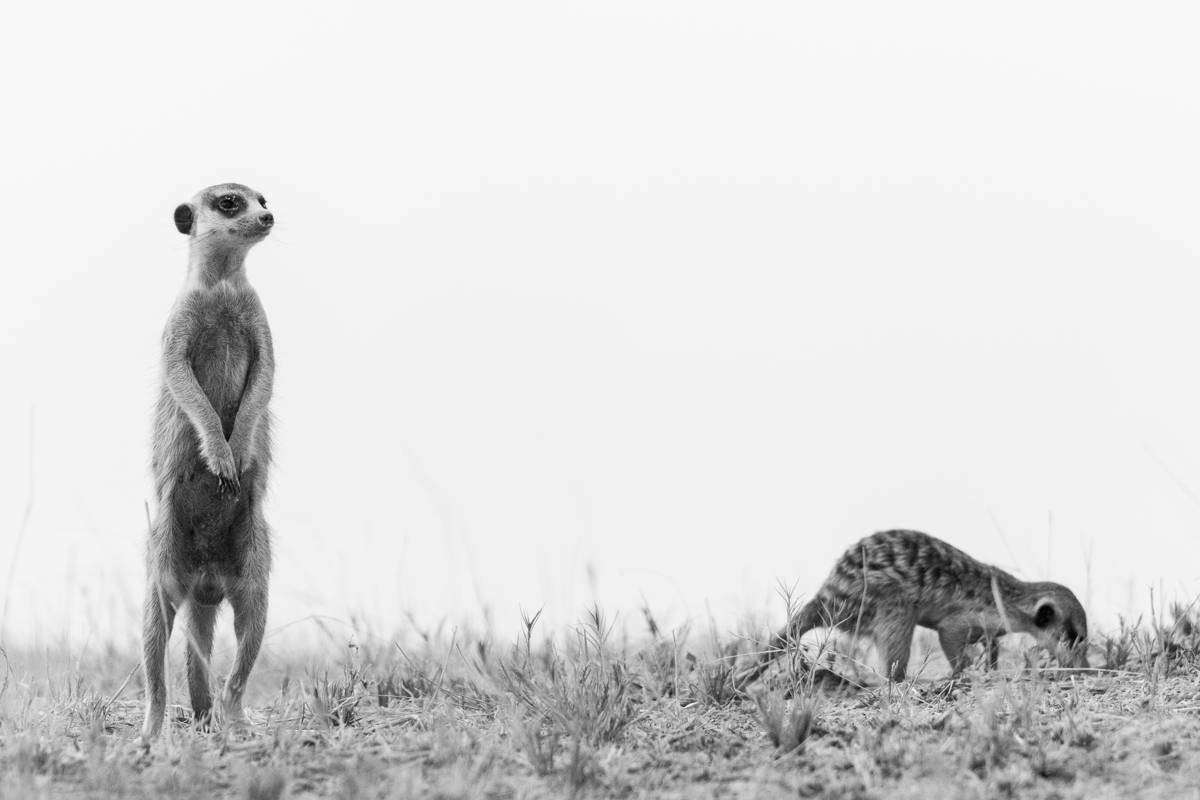 Bookings
You book directly with Backroads Africa. The first deposit must be received within six weeks of booking to confirm your spot. The remaining amount must be paid 60 days before departure. You are expected to arrange your travel and cancellation insurance yourself.
A safari is a special journey and we offer you the opportunity to join us on a very exclusive photo tour in Botswana. You certainly won't be disappointed. Don't think too long; just join us and fill in the booking form! 
If you have any questions, please feel free to contact me via the general form, DM/PM on Insta/Facebook or Whatsapp me on +31 (6) 55121414.