Wildlife conservation trip to the Kalahari in South Africa
(October 14-21, 2023; fully booked)
Everyone who has a special place in their heart for Africa and its animals, knows how important conservation is. This trip is a combination of conservation work and a photography trip. Very exciting, and interesting for those who are willing to play their part in local conservation efforts!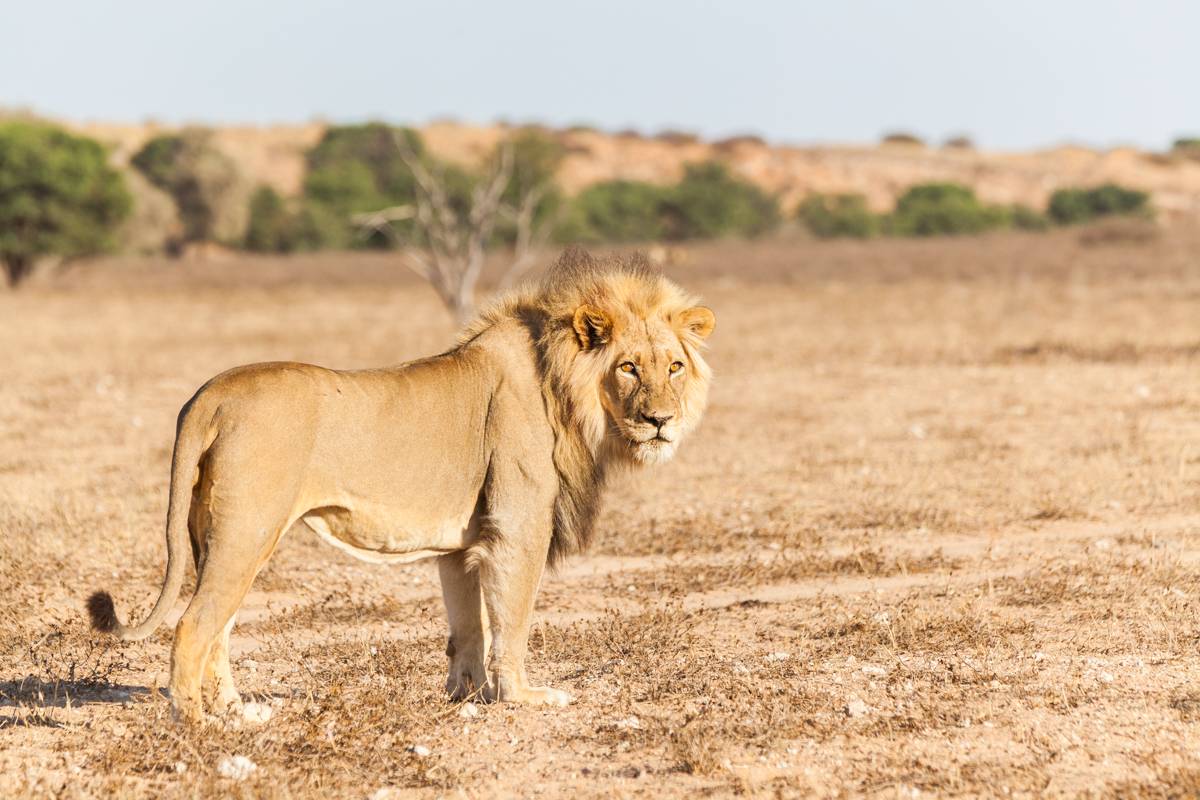 Our destination is a 230,000 acre (93,000 hectares) private reserve in the Kalahari in northern South Africa which is managed by Working with Wildlife. This means that, apart from our group of 8 people, there will be almost no other visitors present – a truly unique experience! 
History and background
This reserve was founded in 2007 and is the result of purchasing and linking large pieces of former farming land. All this land was stripped from buildings and other signs of human presence and then fenced. Many species have been reintroduced that occurred naturally in this particular part of the Kalahari.
Home to the Big 5 (Lion, Leopard, Elephant, Rhino and Buffalo), the reserve currently accommodates a significant part of South Africa's Wild Dog (Painted Wolf) population and a breeding ground for two vulture species. Furthermore, the reserve has given refuge to a group of elephants formerly used for "elephant rides" on a different reserve (and the first 'born free' calves are a fact now). Typical species for this habitat such as the bat-eared fox, meerkat and brown hyena are also present. 
The reserve does not have tourism as a designation. The goal is to rewild the area, give threatened species more room and provide opportunities for scientific studies that ultimately aid those species in long-term survival.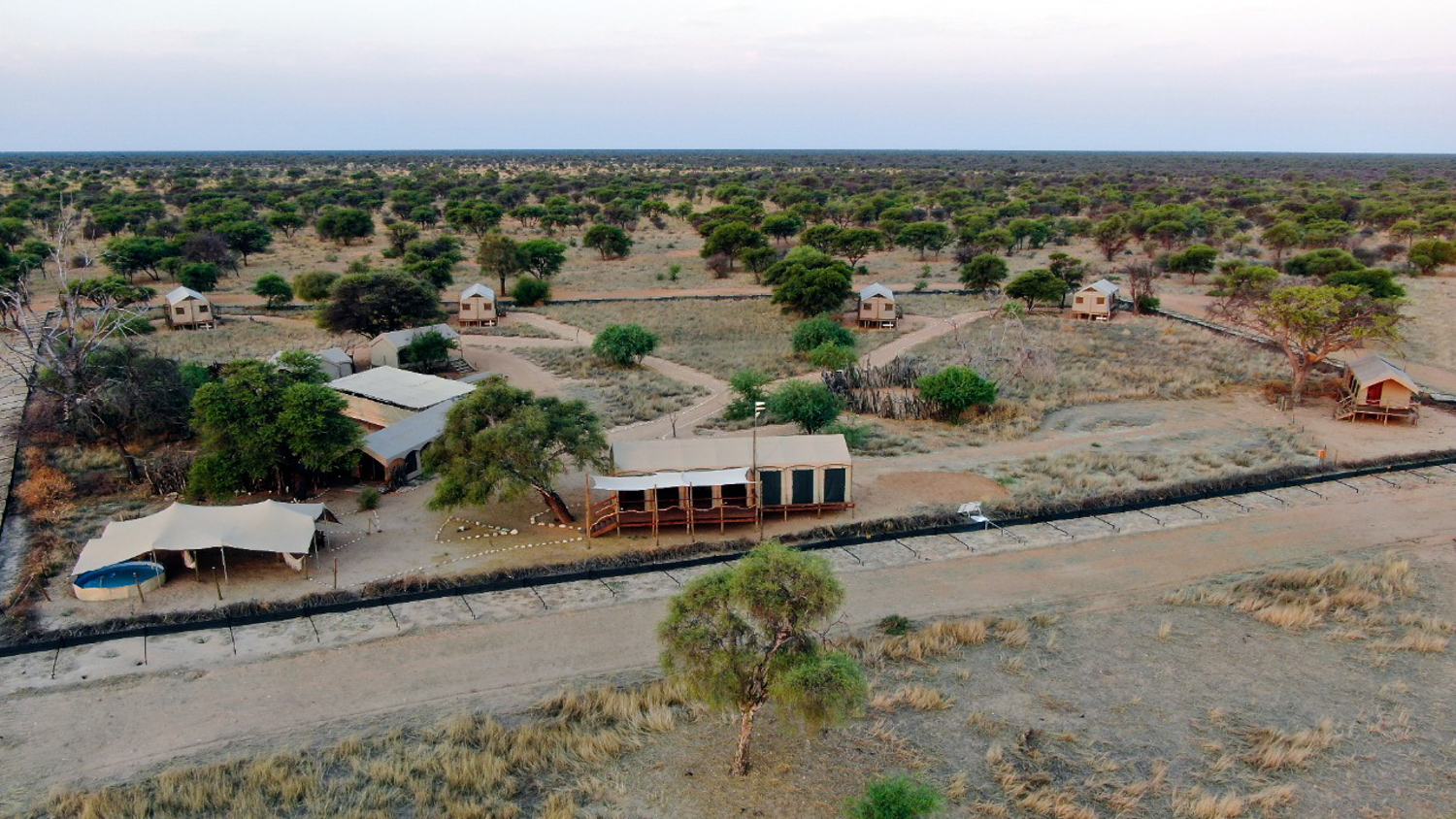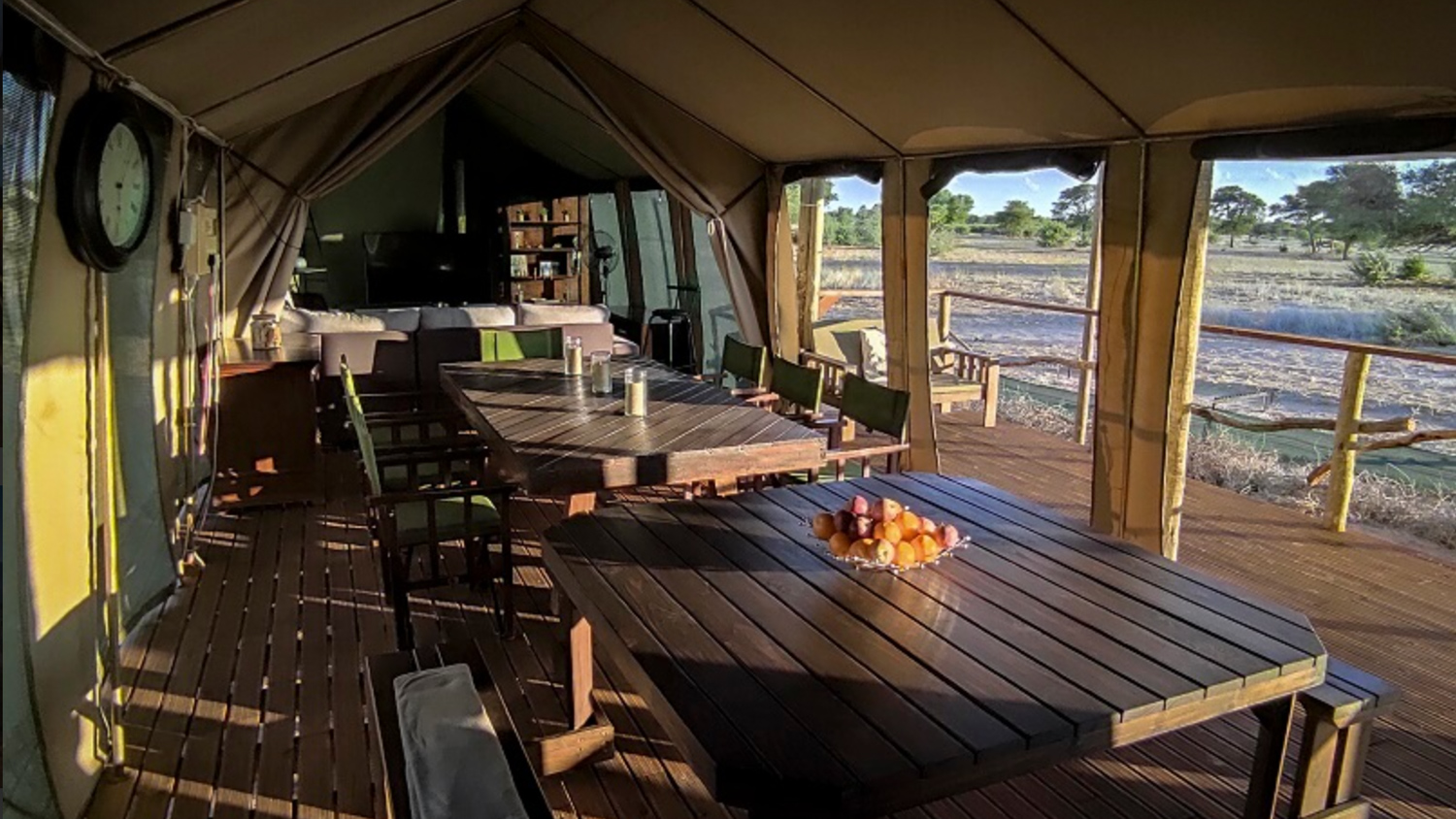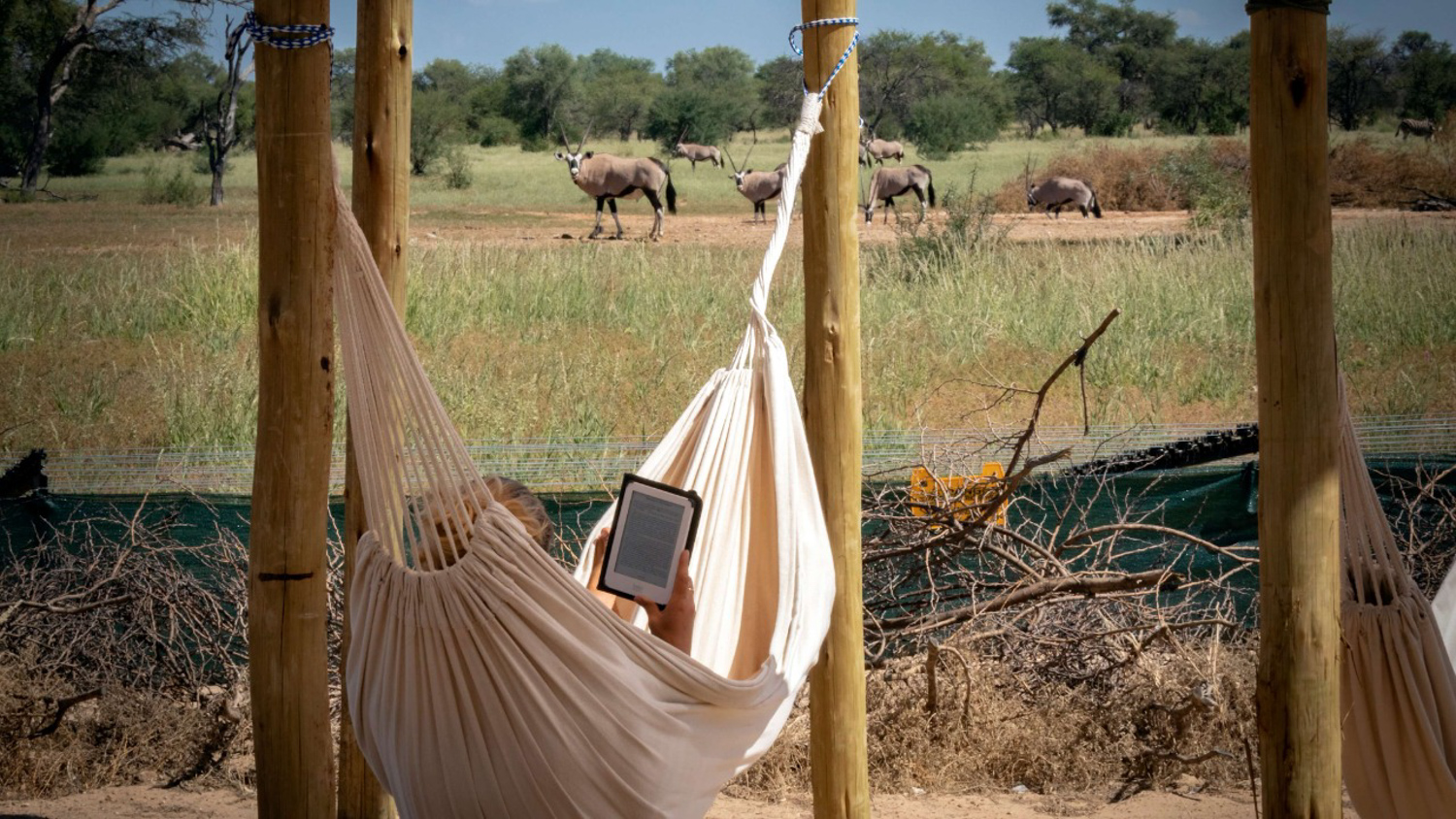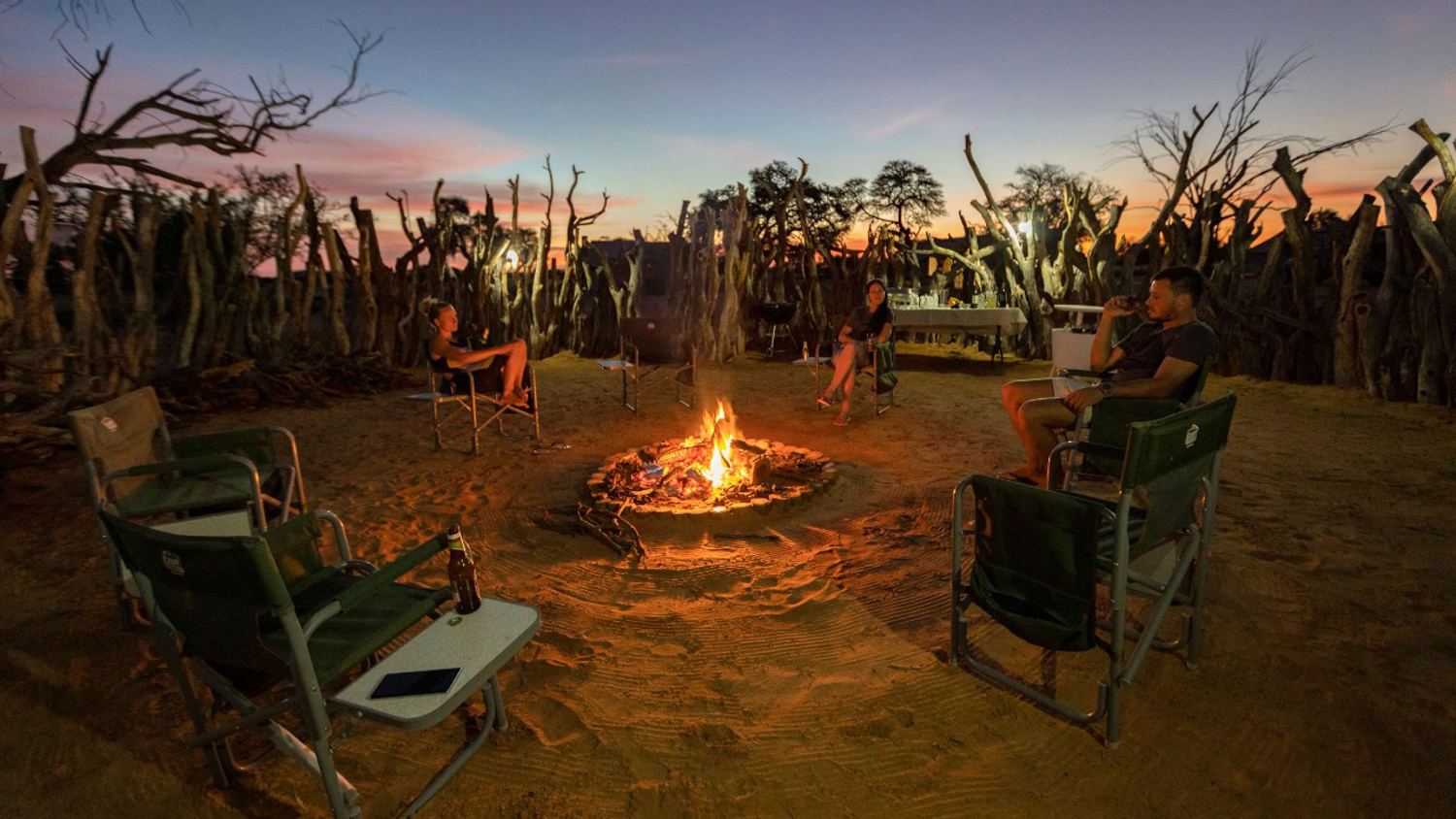 Activities
Maintaining a reserve this size is a huge task, and impossible to do with only the people permanently stationed there. This is the reason the reserve is offering the opportunity to come and visit, whilst at the same time helping the team with their daily tasks. A win-win situation because the extra income helps the conservation effort and visitors get a unique insight in how things work behind the scenes. 
A daily census of certain species is one of the activities. This is the reason some animals carry a tracking collar. Furthermore, there's camera traps in the reserve that need to be retrieved and placed. Vegetation surveys, removing invasive plant species or old fencing wires is also on the list of possible activities. So sometimes the work simply exists of removing vegetation that doesn't belong in the area.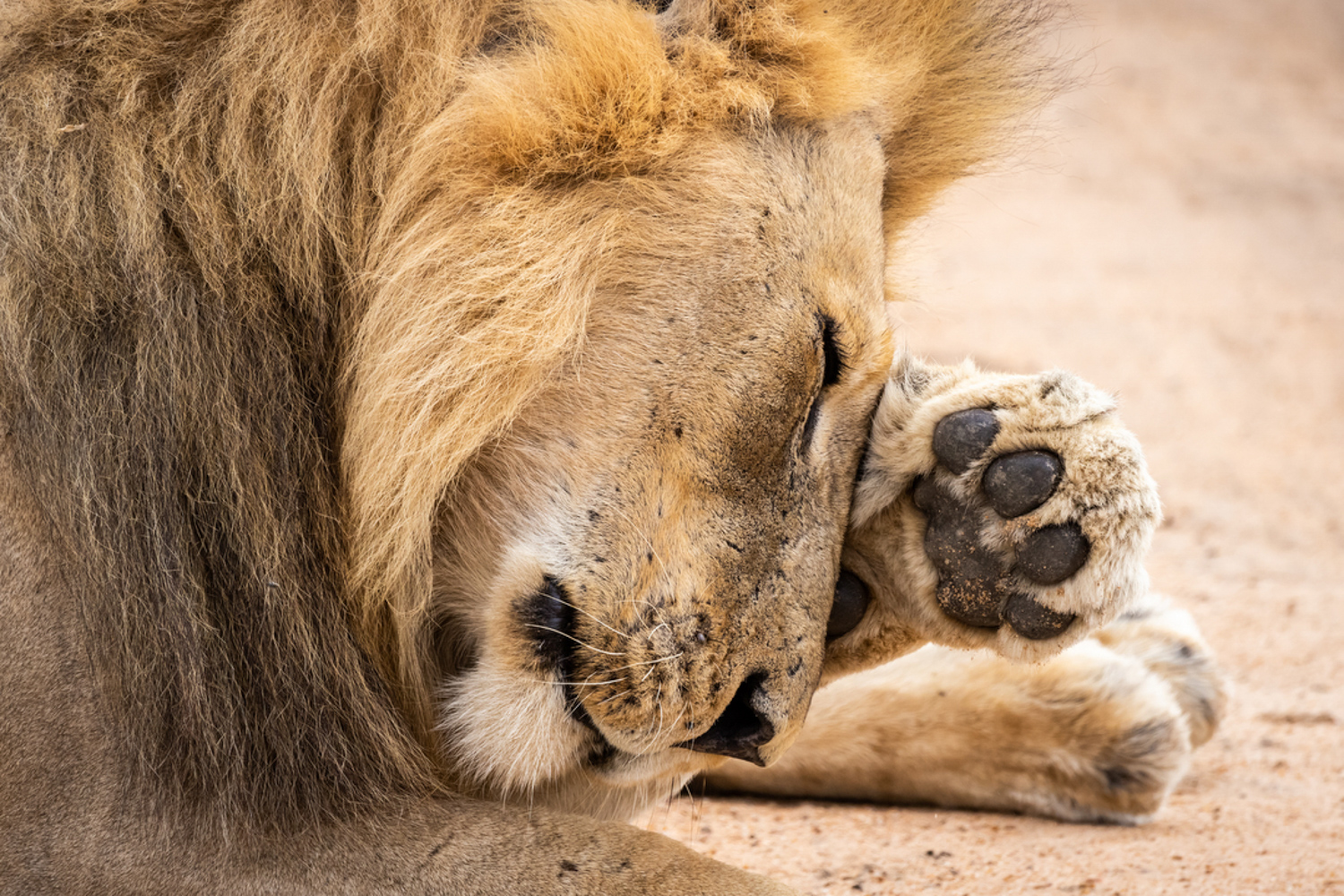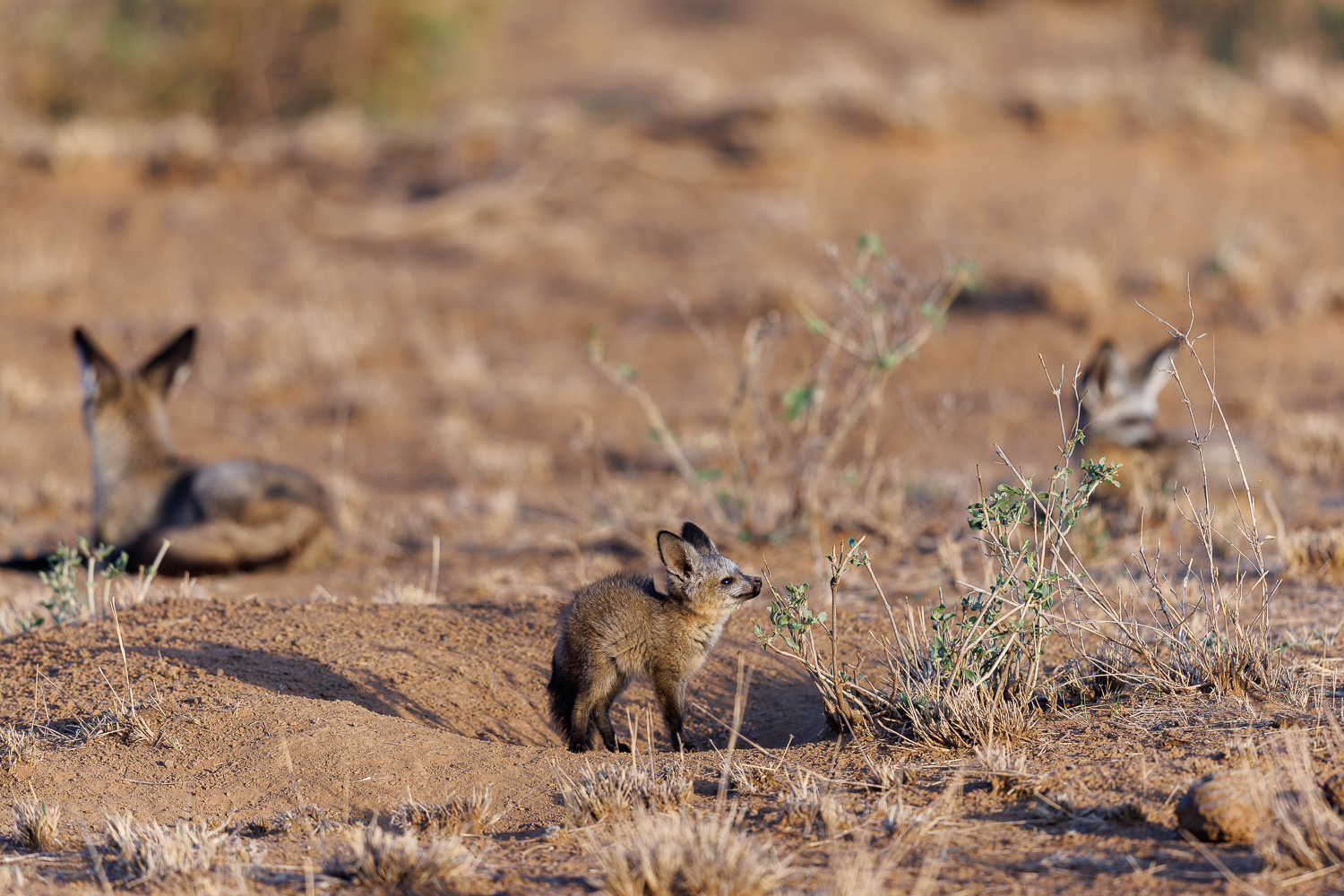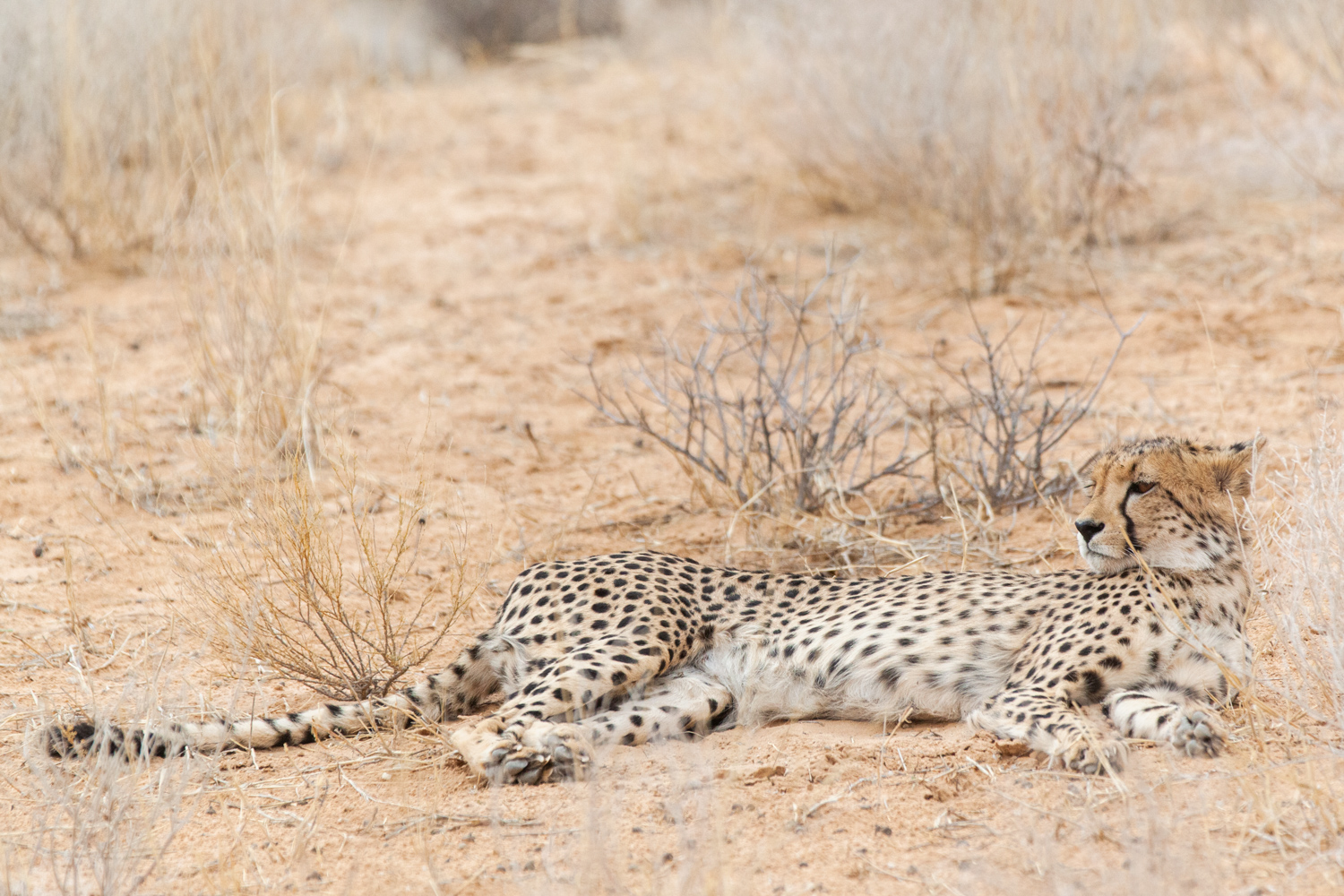 Getting to work
The motto of the project is 'work first, play second'. Practically, this means the mornings are mainly used for helping with whatever is on the to-do list. At the time of writing (March 2022), this involves tracking a coalition of four cheetah's and a pack of African wild dog. But work is also needed to root out alien vegetation, or clearing a not often used road, counting certain species of game or placing and monitoring camera traps.
It's impossible to predict what jobs will be necessary in October 2023! But it will be absolutely interesting for everyone who wants to learn more about conservation in every aspect, as well as keeping certain populations in balance, health of the grass layer, bush encroachment and whether the reserve is overstocked.
In the afternoon, we'll have time to go look for something we'd like to photograph. Research or camera trap locations are often located far away from each other so it's likely that during morning activities we'll pass a waterhole with good photographic opportunities anyway. Please bring your camera but just note that photography is not the main goal for this trip!
Because there's almost no other visitors present in the reserve, we have the freedom to get out of the vehicle (of course when it's safe to do so) and drive off-road, and we're not limited to specific times. On short: we have a lot of leeway to make it a great week!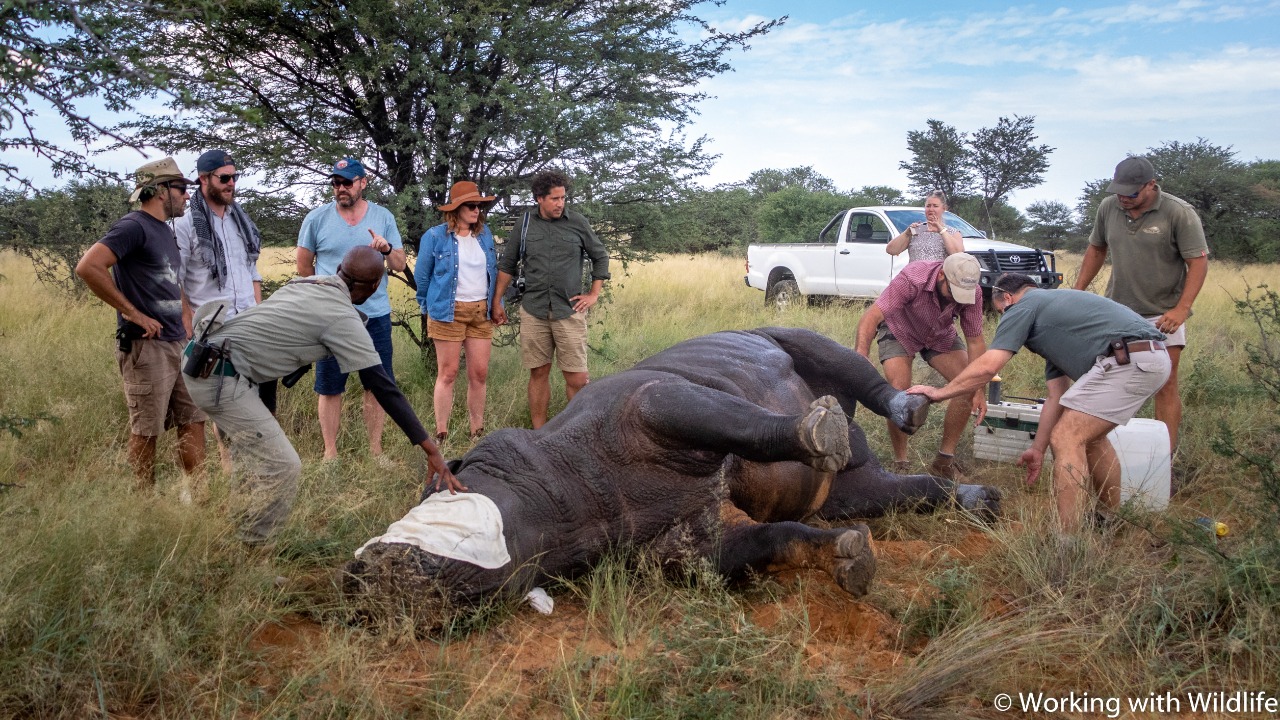 Landscape of the Kalahari
The reserve is located in the northern parts of South Africa, along the border with Botswana. It's part of the Kalahari (meaning 'great thirst'). This is a huge semi-arid desert spanning an area of 900,000 square kilometers that also takes up large portions of Namibia and Botswana. The difference with a dry desert is that although it is dry, there's more vegetation such as bushes and smaller trees. 
The exact name and location of the reserve is not mentioned anywhere online to keep poaching at bay. 
The camp
The camp of Working with Wuldlife where we stay, has four two-person tents, each fitted with an ensuite bathroom with shower and toilet. There's a central kitchen, dining tent, a lounge for recreation, a splash pool and a boma (enclosure) for dining outside. There's electricity and hot water. At the moment of writing there's wifi in camp too, although – being Africa – we can't guarantee that this will be the case in October 2023. In some spots of the camp there's limited mobile reception. The camp is perfectly located for wildlife viewing and the clear skies of the Kalahari make for great star gazing!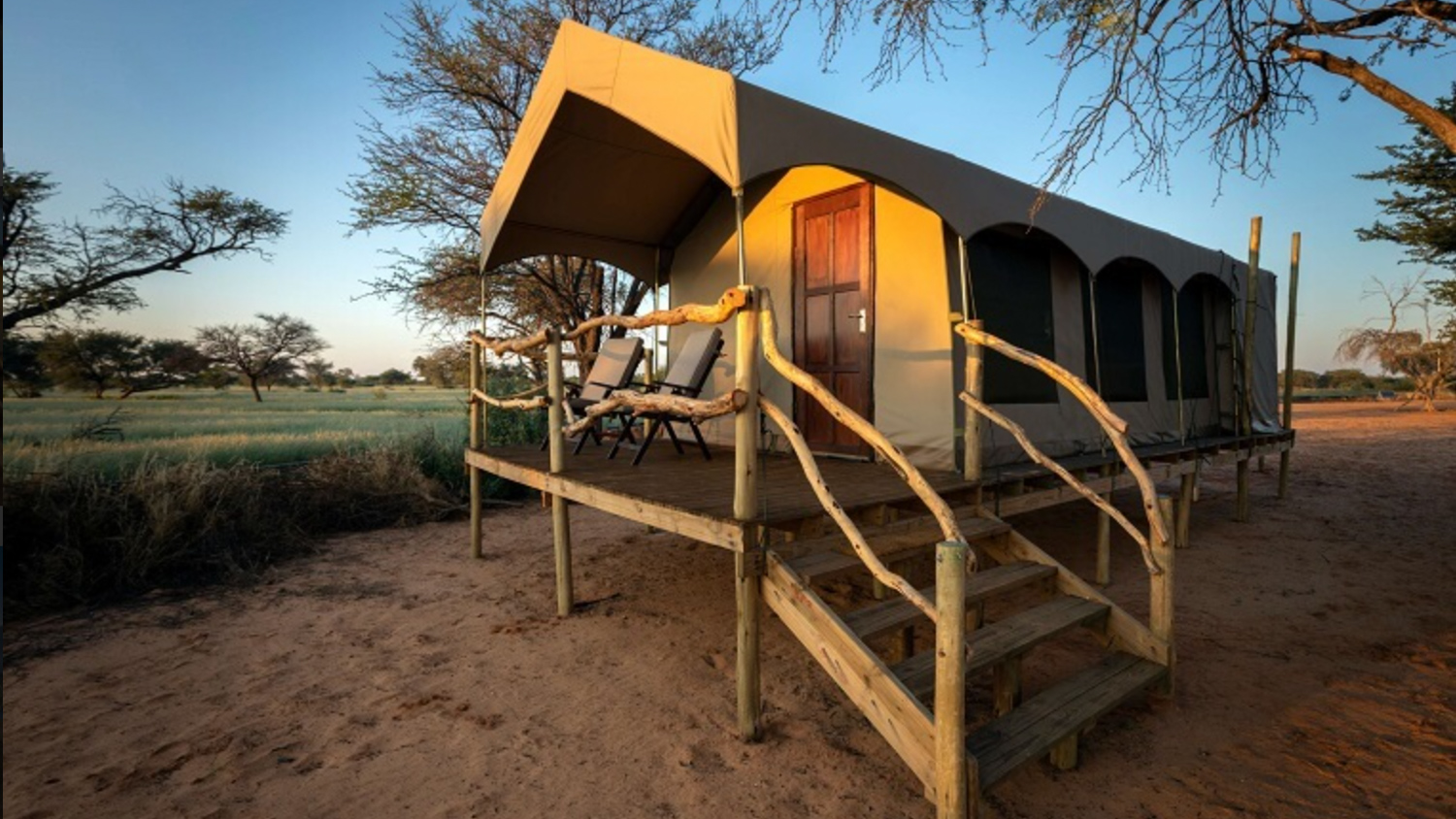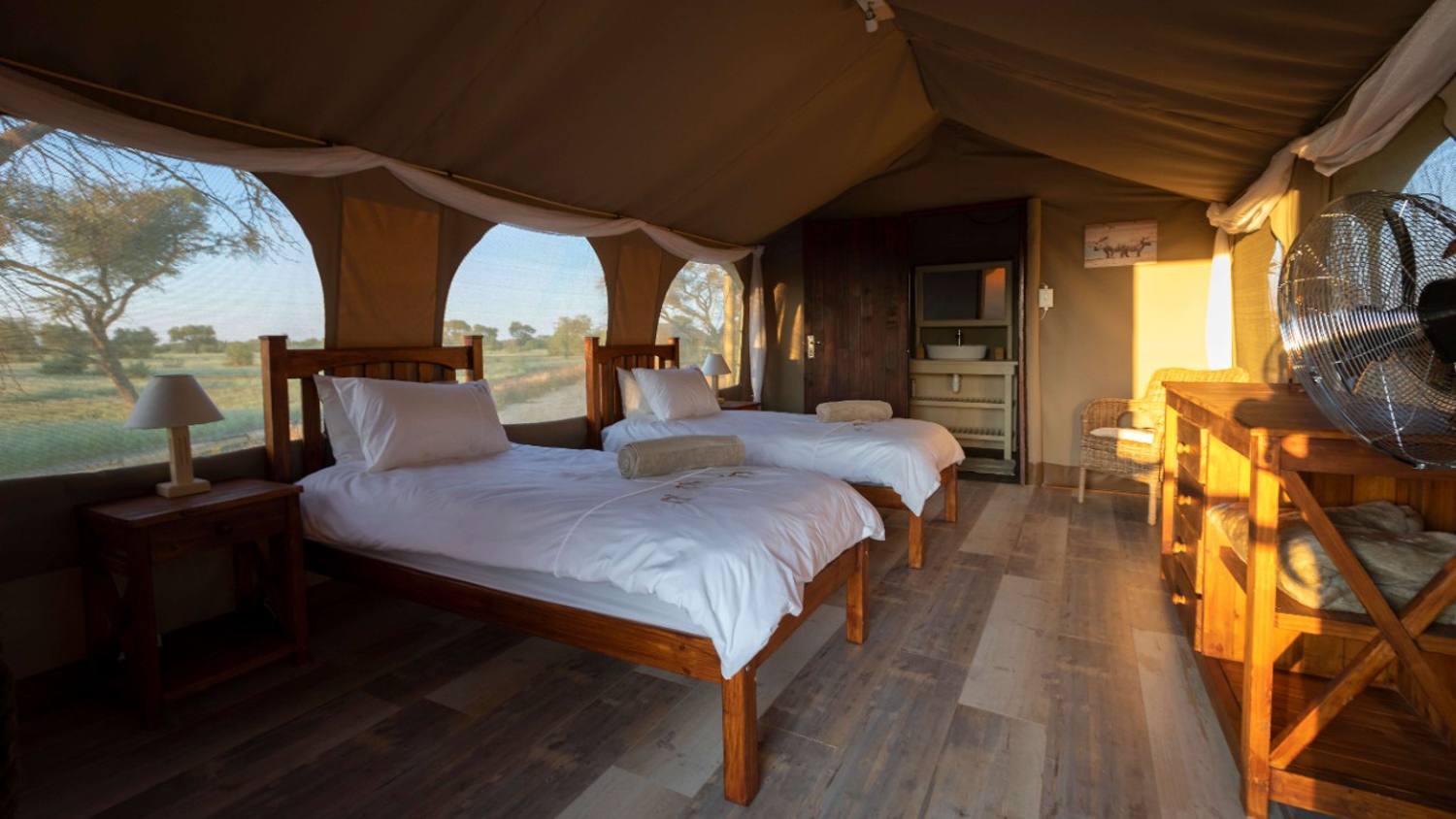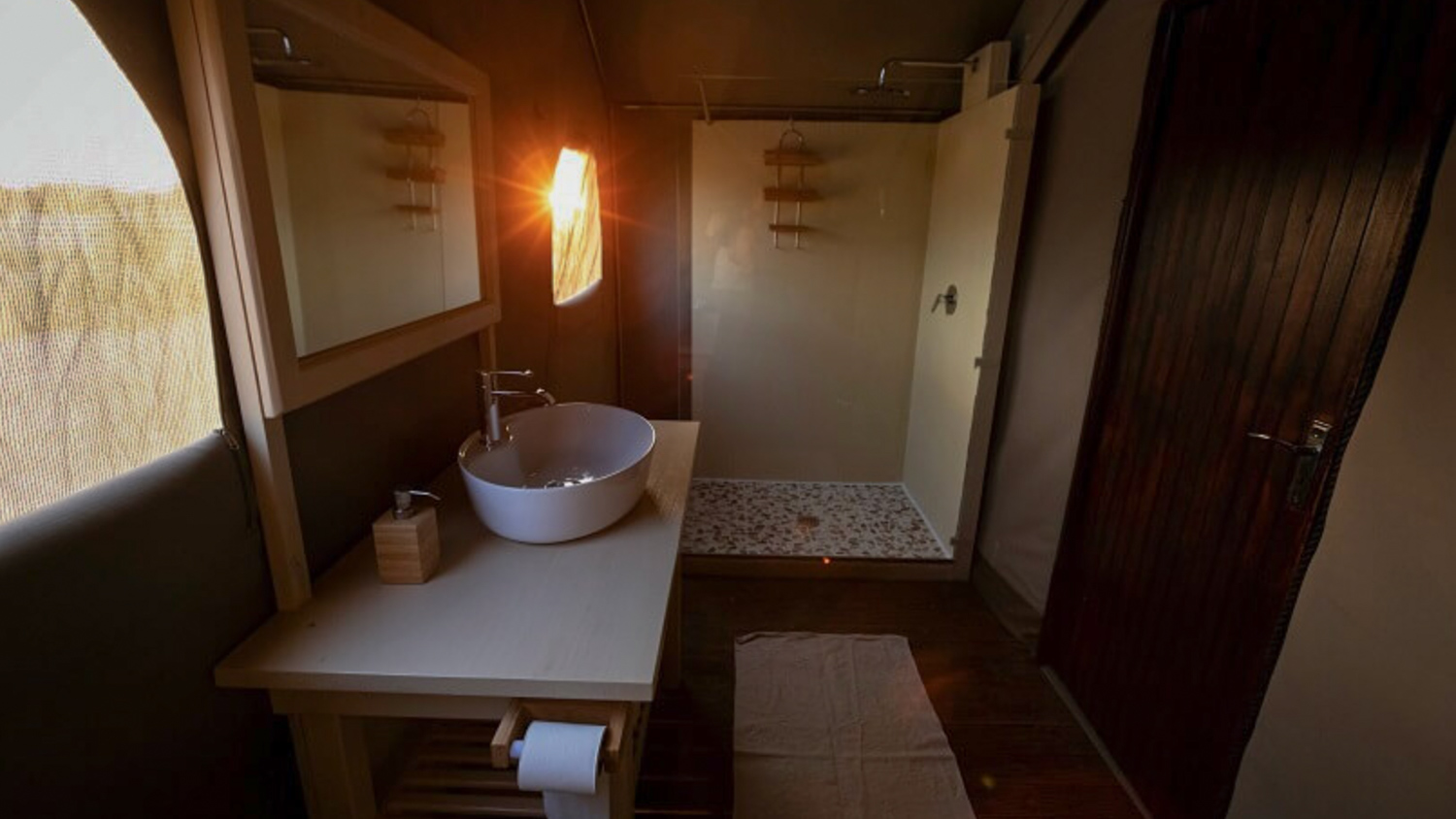 Who is this trip for?
This trip is not a typical photo safari where we'll only be spending time looking for the perfect shot. It is however a fantastic experience for everyone who'd like to experience how conservation in a Big 5 reserve works, and is willing to contribute. This is something your average tourist certainly does not get to experience!
You don't need to be an experienced photographer or frequent visitor of the African bush, but a love and interest in nature and wildlife (and no fear of getting your hands dirty) are of course quite important. 
Please note there's only 6 spots available, so don't wait if you are interested in joining this very cool and exclusive experience! 
"Thanks to the very experinced guides and all of Simone's knowledge of the African bush we saw a lot and learned even more.  I came home with lots of fantastic photographs!". (Wim Blom)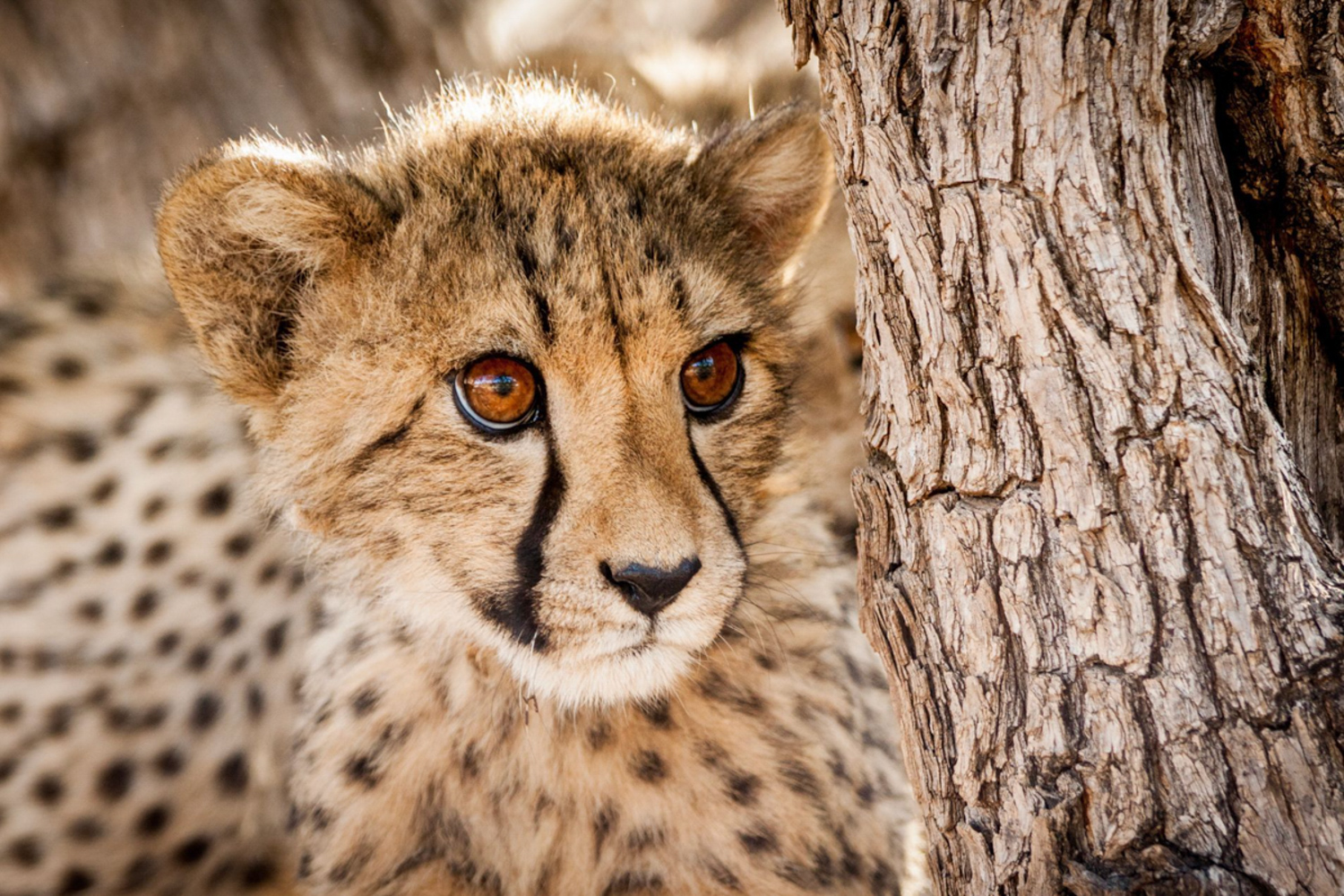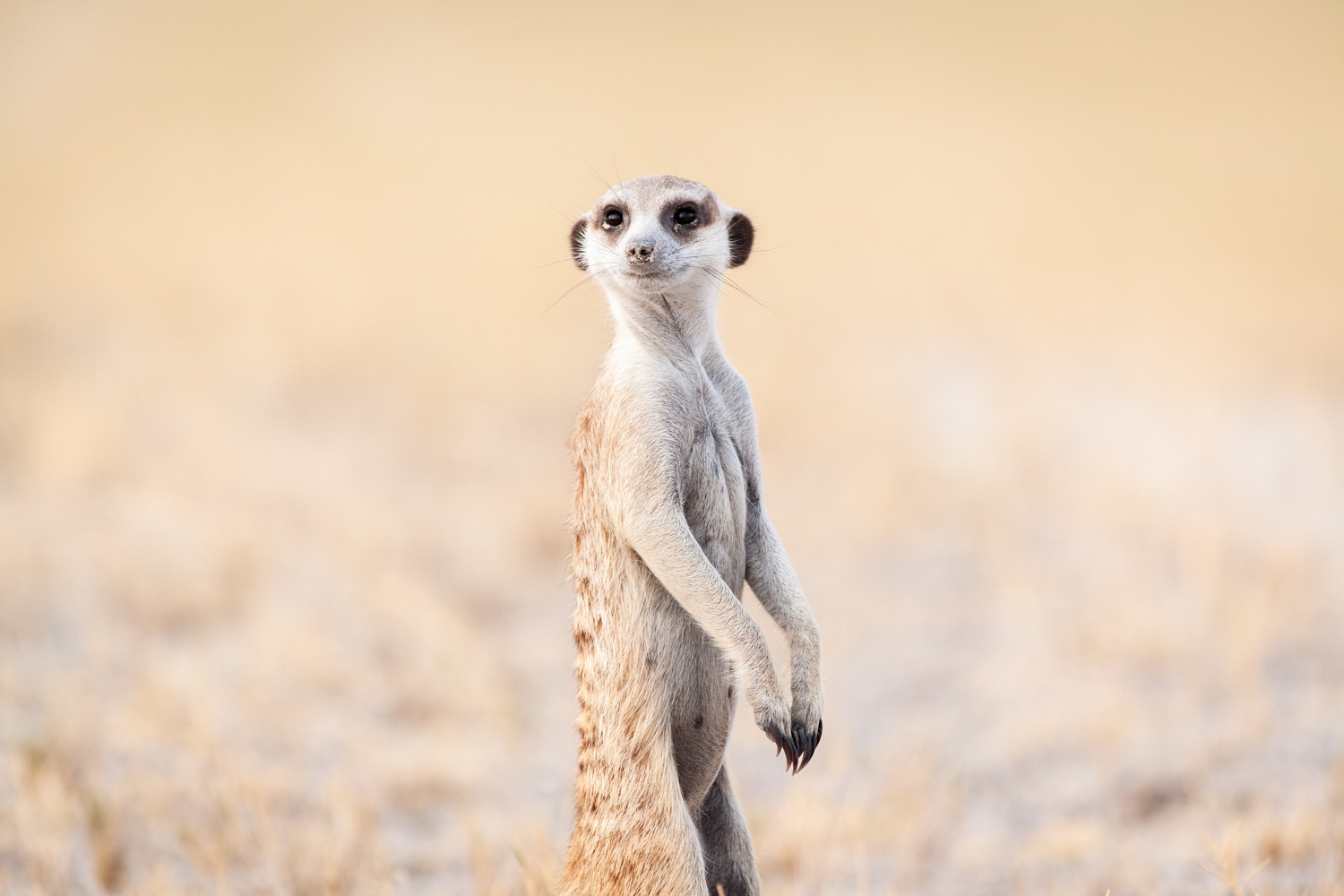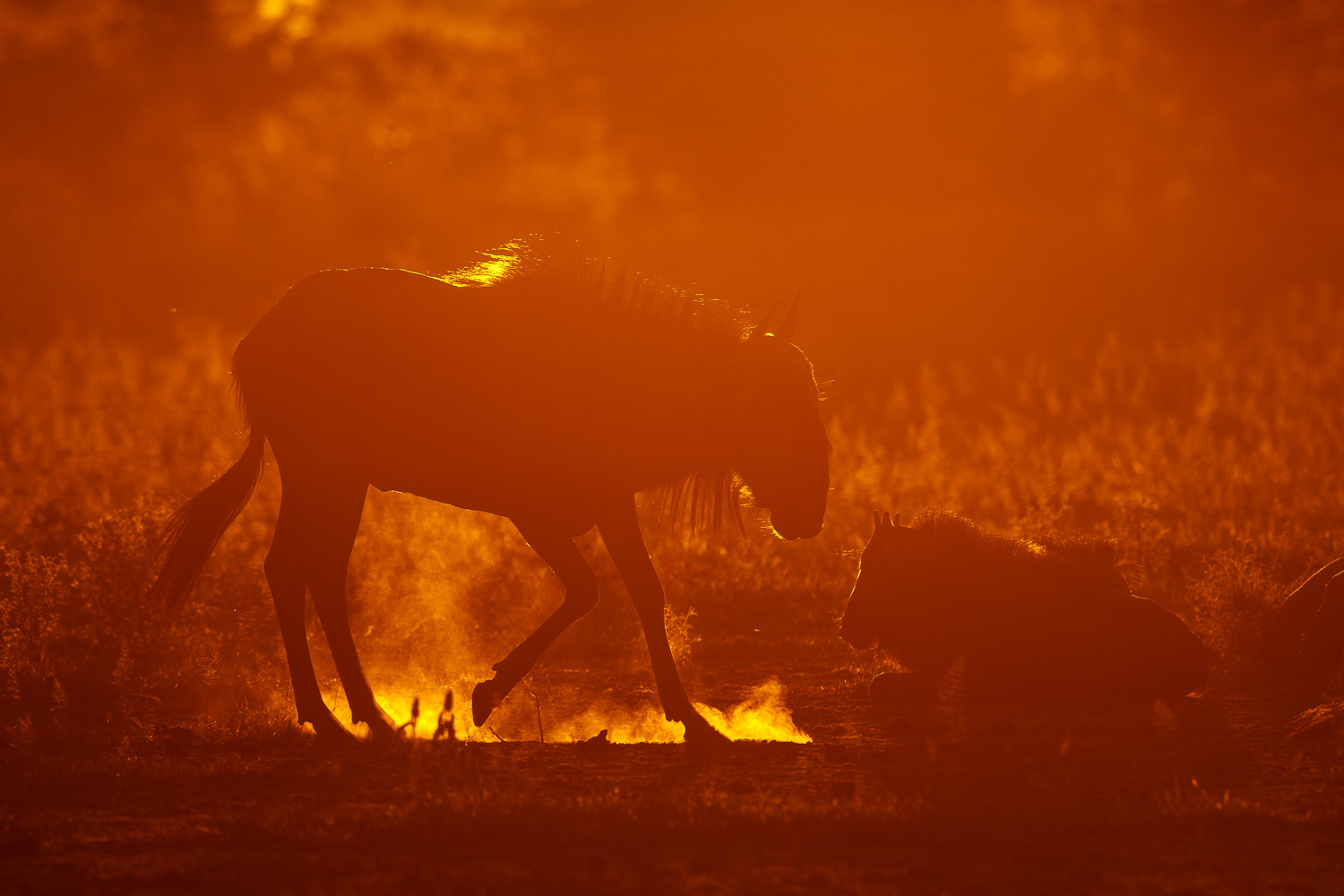 Tour hosts
Starting at your arrival in Johannesburg, Evert Doorn and I will accompany you to the reserve. Once in camp, we're guided and accompanied by Working with Wildlife staff. They'll take us on drives, explain everything and have all the knowledge about the flora and fauna of the reserve. And they will guide us in the jobs that need to be done.
In addition, we will accompany you as a photographer. That means we can teach you a lot about wildlife photography. Think of the right camera settings (which are very different for wildlife than, for example, portrait photography or weddings), how you can make optimal use of the light, and how you can create creative wildlife images with special techniques. We do this during the drives, but also in camp where we can help you with tips for selecting or post-processing your photos in Lightroom.
Evert Doorn
Evert Doorn kicked off his Africa experience with a seven month overland trip from the UK to Cape Town. He has experience as a wildlife photographer in South Africa, Zambia, Botswana, India, and mostly Kenya. The big cats are definitely his favourite, but small animals and landscapes also interest him. In the Netherlands Evert has been a professional photographer for weddings and business assignments for many years. He's also a photography teacher at the Gooische Fotoschool. You can find his work on Instagram: @thewildsite
Simone Janssen
Simone Janssen has worked as a (camping) tour guide in Southern Africa from 2004 to 2007. During that period she did a full-time one month course at Eco Training to learn more about the bush: its animals, trees, tracks and everything else that is part of the great African circle of life. In addition, Simone has worked as a trainer and coach. In the Netherlands, Simone is a very experienced professional photographer, especially for weddings, but as soon as she has the opportunity, she will travel to Africa again! Her work can also be found on Instagram: @simone_afrika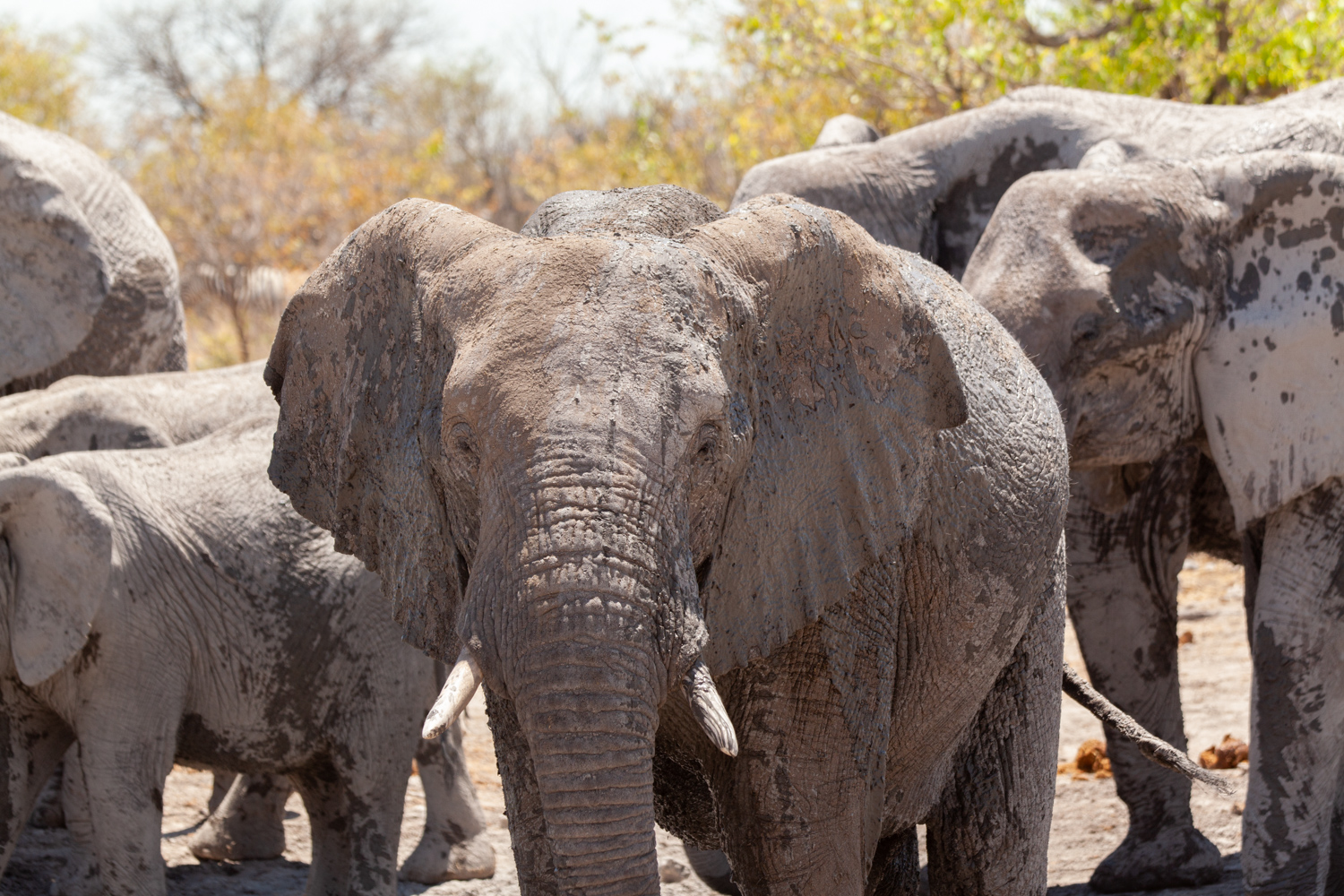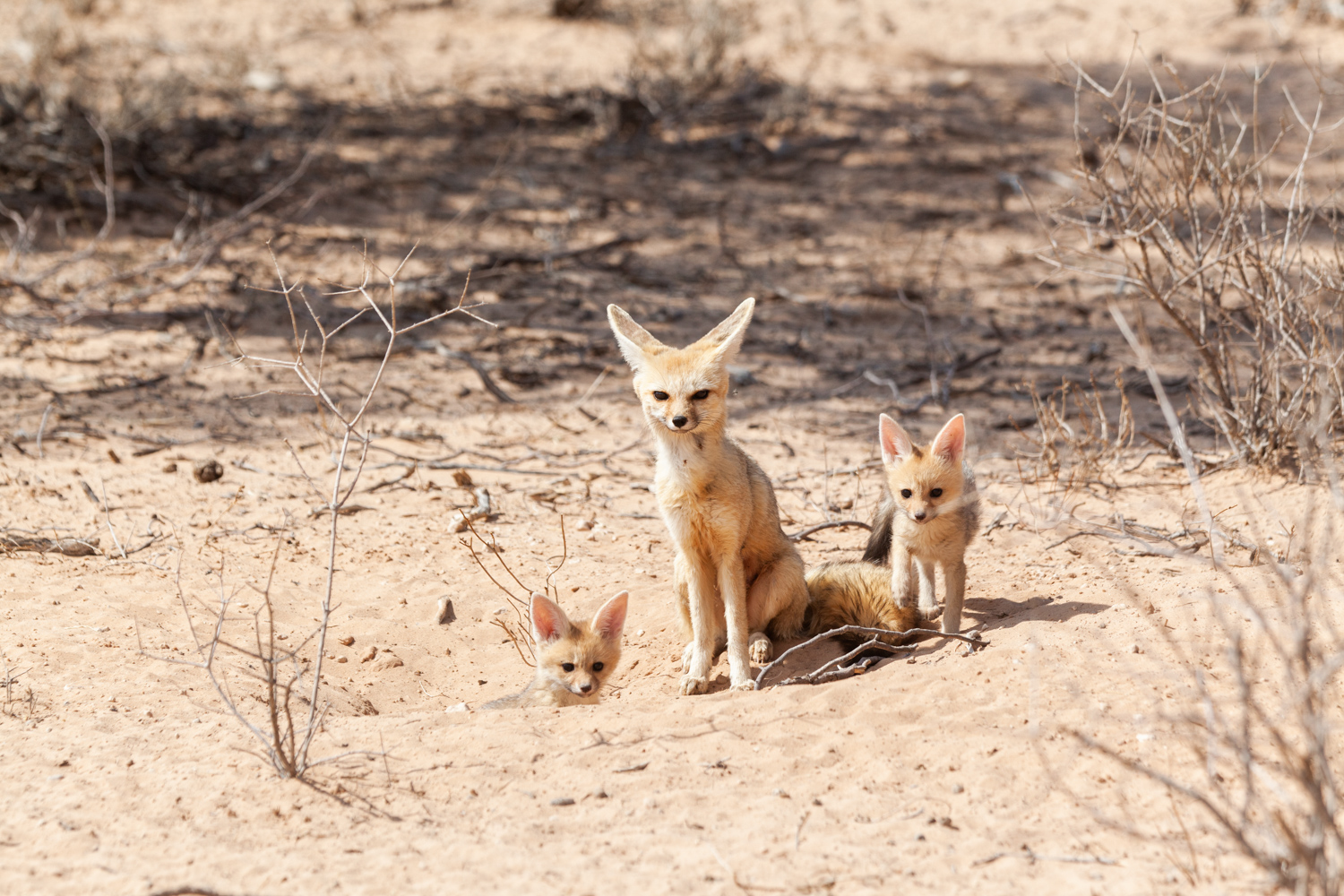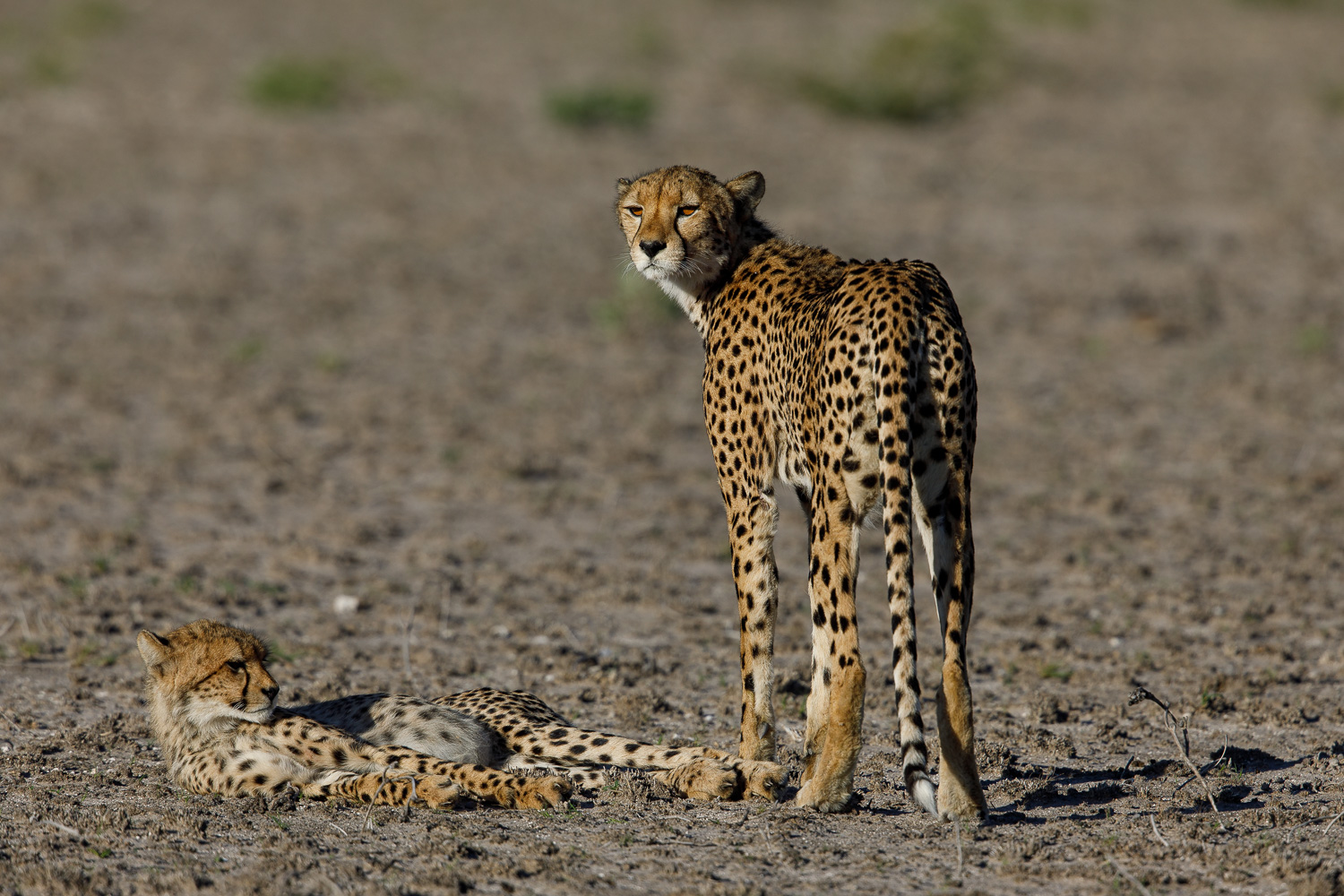 Equipment
It is recommended that you bring a camera that you are familiar with. We recommend a wide-angle lens to take landscape photos and a telephoto (zoom) lens to bring animals closer. Think of a lens that can go up to 400, 500 or even 600 mm. An extender is certainly useful, although you will probably want to remove it in the evening to make your lens a bit brighter. Renting equipment is also an option! If you are not sure about your gear, please contact us. 
Since we'll spend time outside the vehicle too, make sure you bring sturdy walking boots and a refillable water bottle.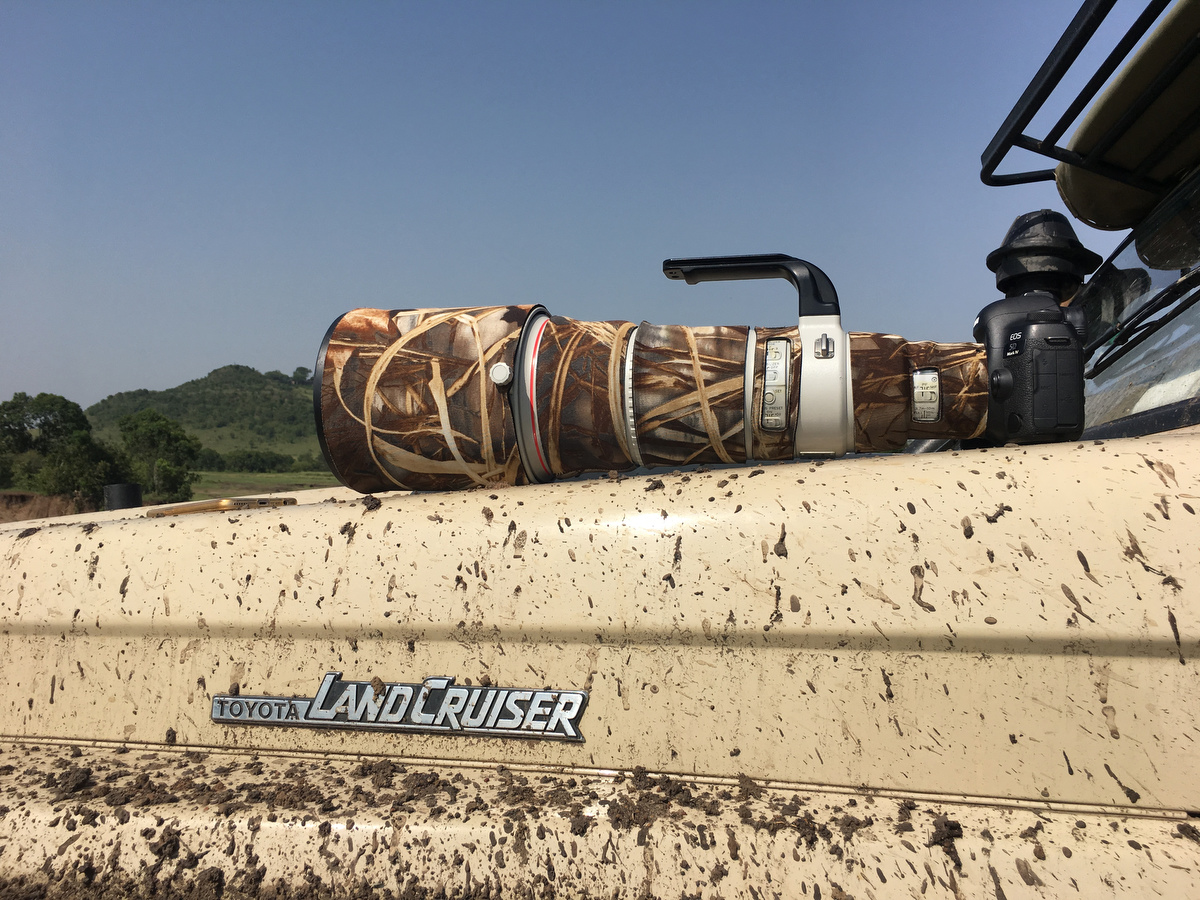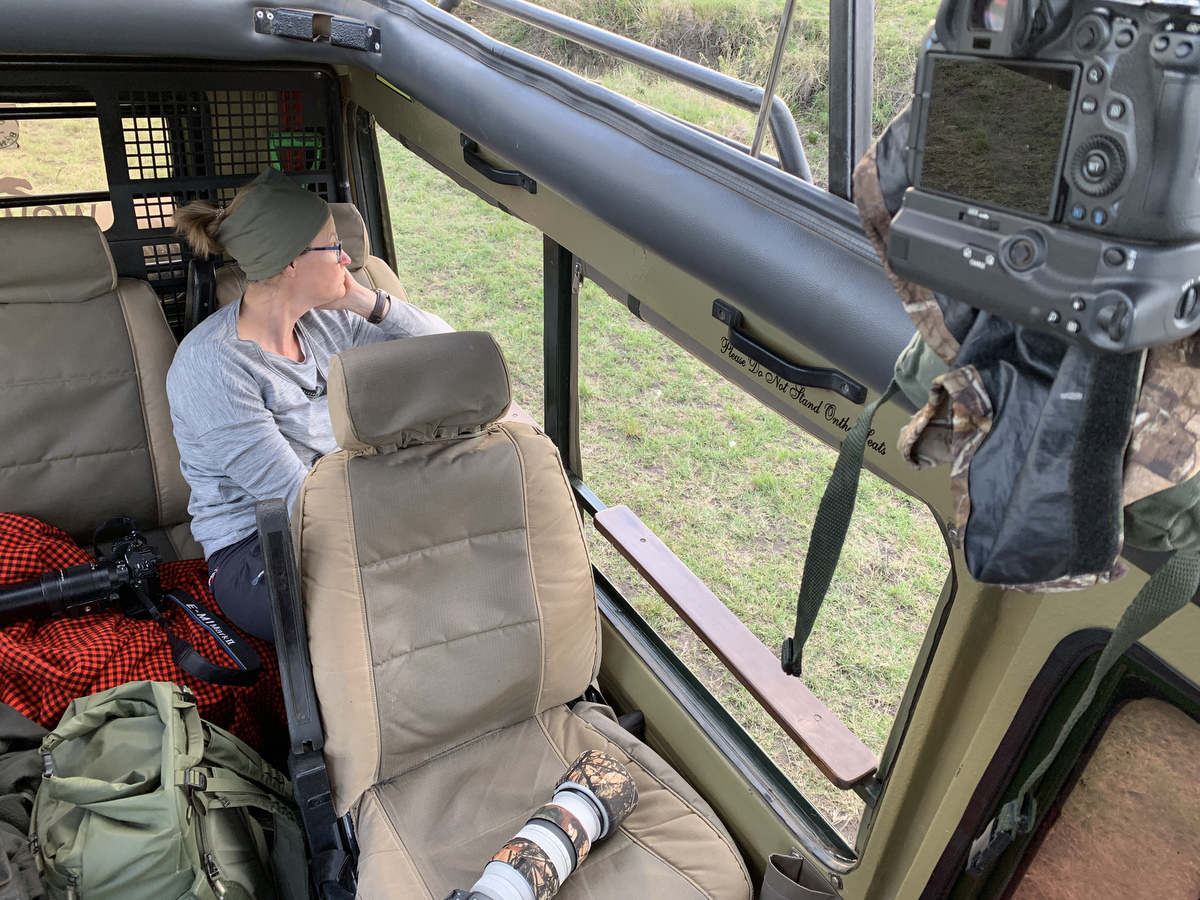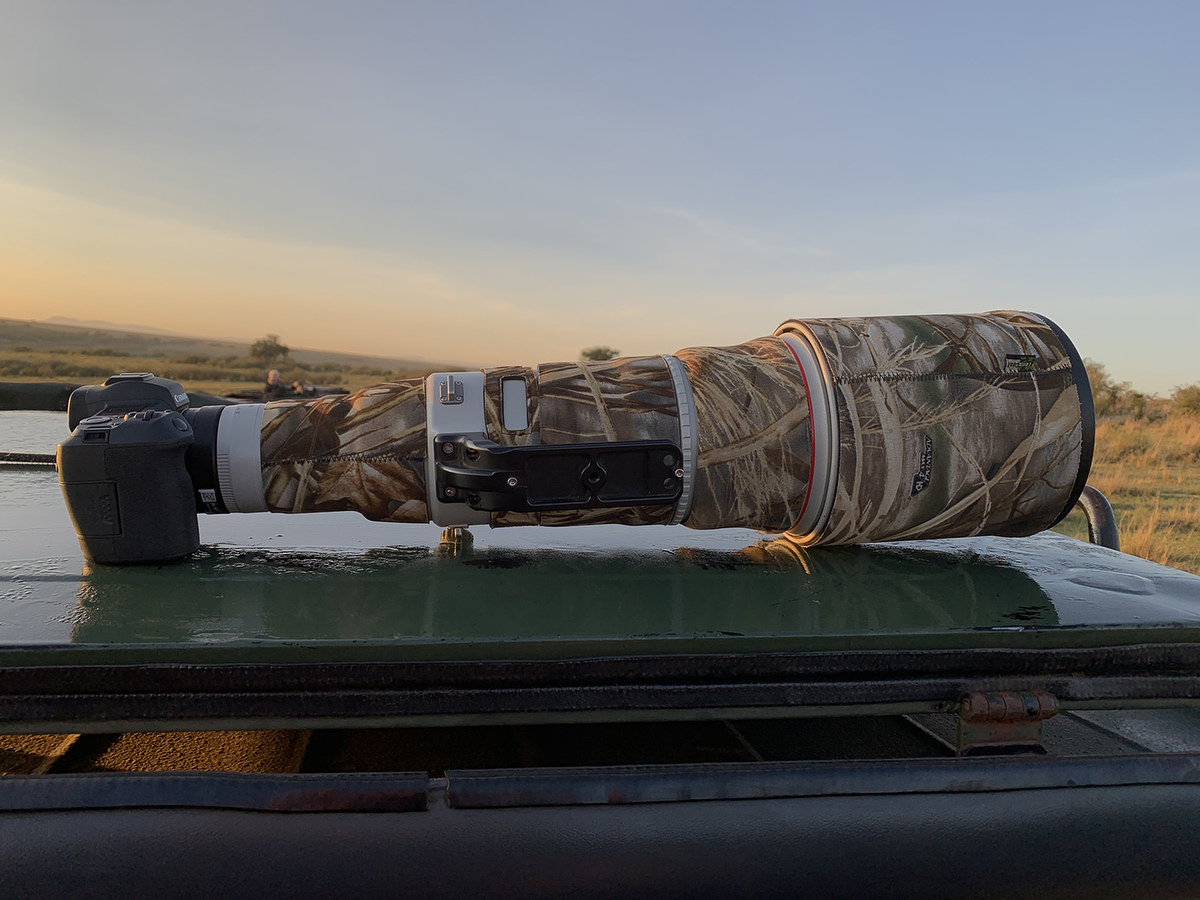 What does an average day look like?
Basically no single day is the same as the day before; it all differs due to what's necessary which is pretty unpredictable, especially so far ahead. But to give you an idea:
early wake up call and breakfast in camp, then heading out to do our morning tasks

head back to camp for lunch and some free time

afternoon photography drive, with sundowners (drinks) on the way

dinner at camp and some time for stories around the campfire
Why would you book this?
You're going to learn a lot about these animals, but also the ecosystem they are living in

You want to contribute to wildlife conservation

You will get a unique insight into how a reserve is run; an absolute unique opportunity places like Kruger or the Masai Mara can't give

You're going to see amazing animals with the opportunity to photograph them

It's truly unique to be in such a vast wild place, surrounded by nothing but wildlife! 
Still not convinced? Have a look at this wonderful video!
Extra's
Included is transfer from the airport, one night in Johannesburg, and transfer to and from the reserve. If you'd like to extend your stay in other parts of Southern Africa, this is of course perfectly possible. 
If you're interested in culture or history it's possible to stay a bit longer in Johannesburg and visit Soweto, the township. For just over € 100,- you can do a full day (09.00 – 15.00) tour including a visit to the museum. 
Our operator Backroads Africa can certainly help you (with a small discount even) with any travel plans!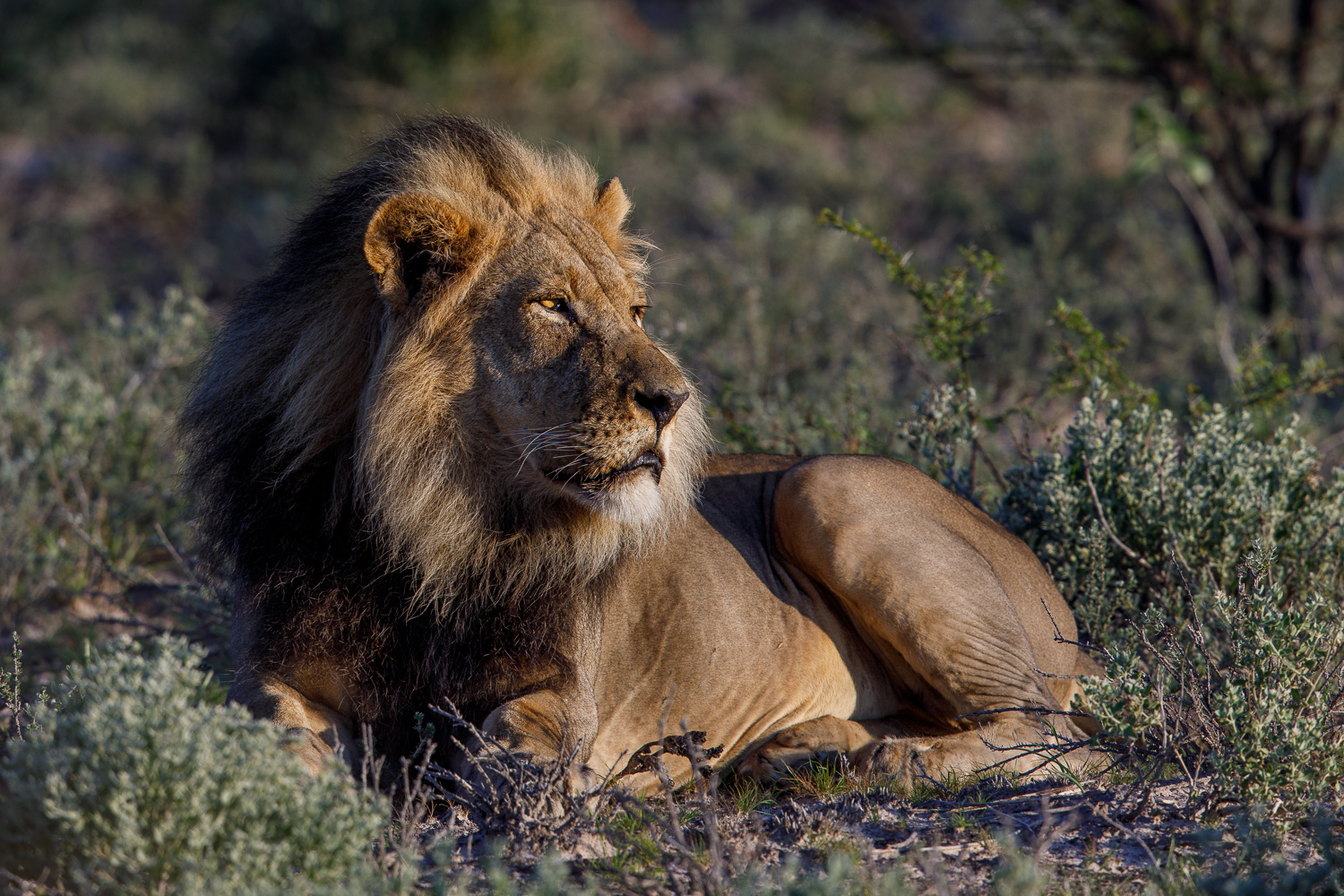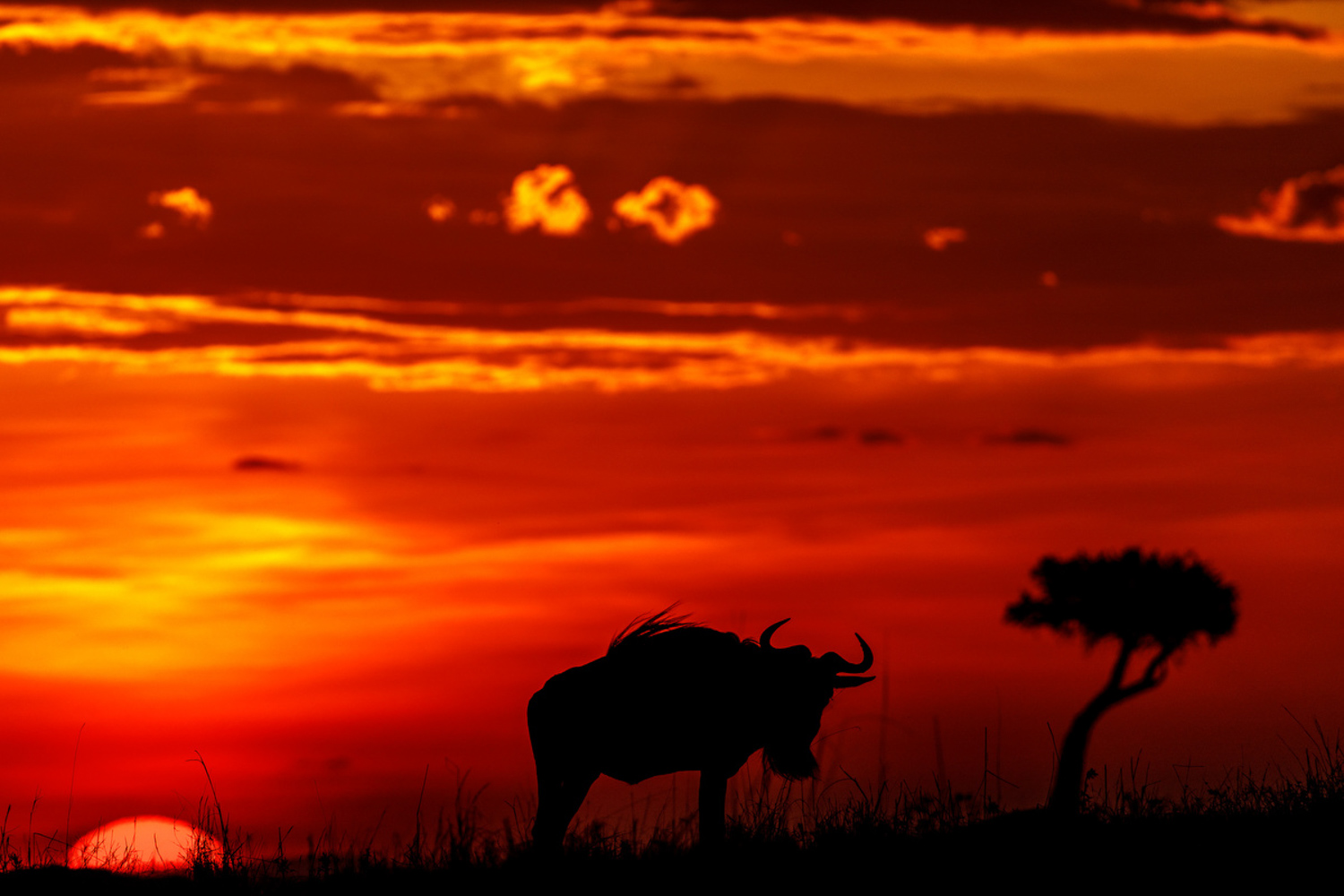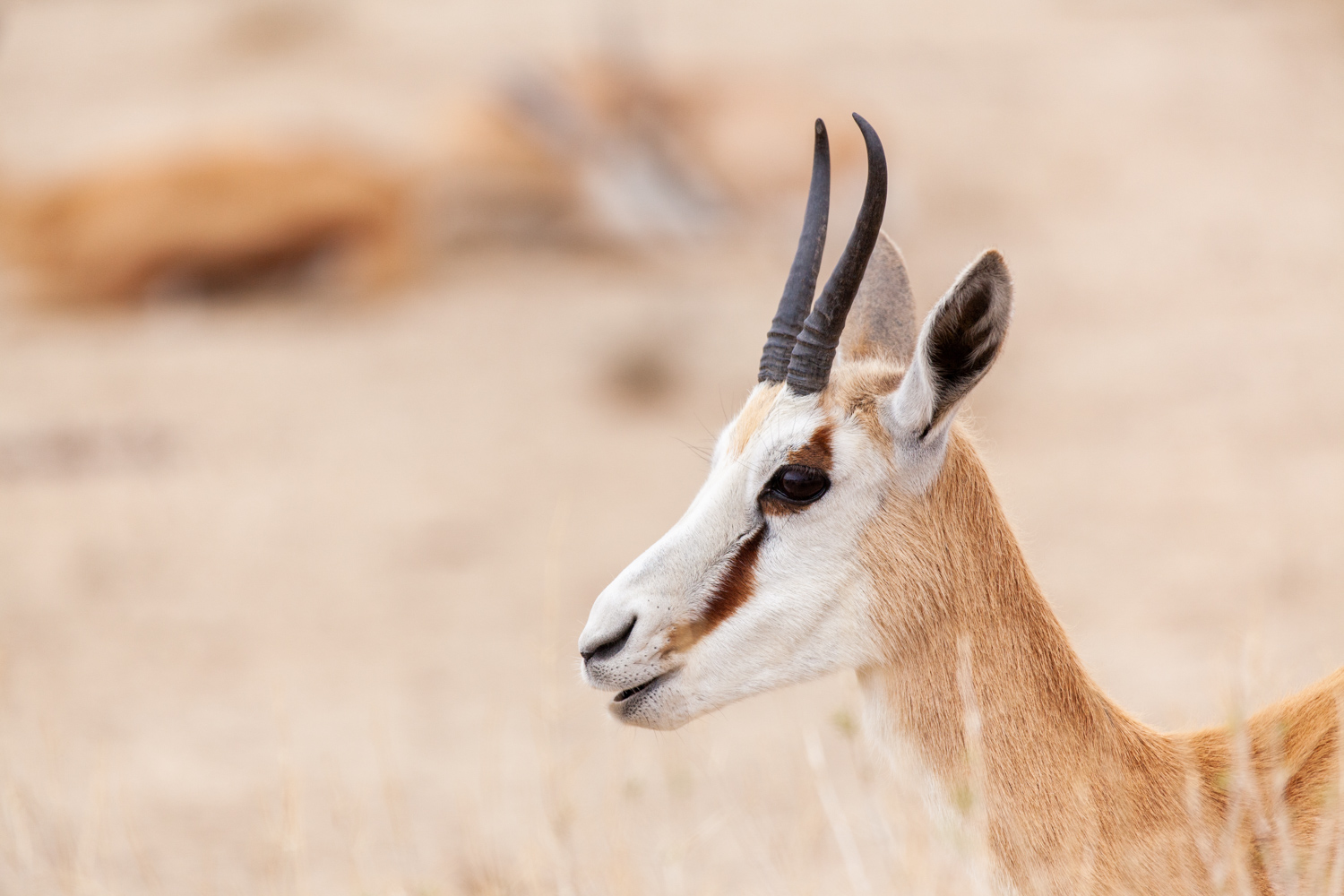 Trip date and cost
Travel dates: October 14 – 21, 2023
Costs: ZAR 29.500 (at this moment – February 2023 – € 1520)
Total cost is based on a tent with double occupancy (two single beds), with a retainer of 20% to be paid after booking. The camp only has four tents which we'd like to occupy as efficiently as possible. Booking a single supplement is therefore not possible so if you book solo, you'll be sharing your tent with another guest (you will get to know that person rather quickly ;)). Experience teaches us that the far majority of the day is spent outside in the field or in one of the general area's, and you'll only spend time in your tent sleeping. 
The price and payment is in South African Rand since you're booking directly with Backroads Africa, located in South Africa. 
Schedule
Day 1: arrival in Johannesburg, pick up and transfer to Willow Inn, first meeting
Day 2: early morning transfer from Johannesburg to the reserve – depending on our time of arrival, we might have time for an activity
Day 3: overnight at Working with Wildlife
Day 4: overnight at Working with Wildlife
Day 5: overnight at Working with Wildlife
Day 6: overnight at Working with Wildlife
Day 7: overnight at Working with Wildlife
Day 8: morning activity, transfer to Jo'burg, arrival late afternoon (please note: make sure your departing flight is not earlier than 8pm). 
What's included?
transfer on day 1 from the airport to the hotel

one night at Willow Inn in Johannesburg

transfer to and from the reserve (600km one way) with a private vehicle

6 nights stay at Working with Wildlife

conservation levy

all meals (except lunch on day 1, and lunch and dinner on day 8)

coffee, tea and water
What's not included?
international flights

travel vaccinations

beverages (non-alcoholic and alcoholic)

tips and souvenirs

travel insurance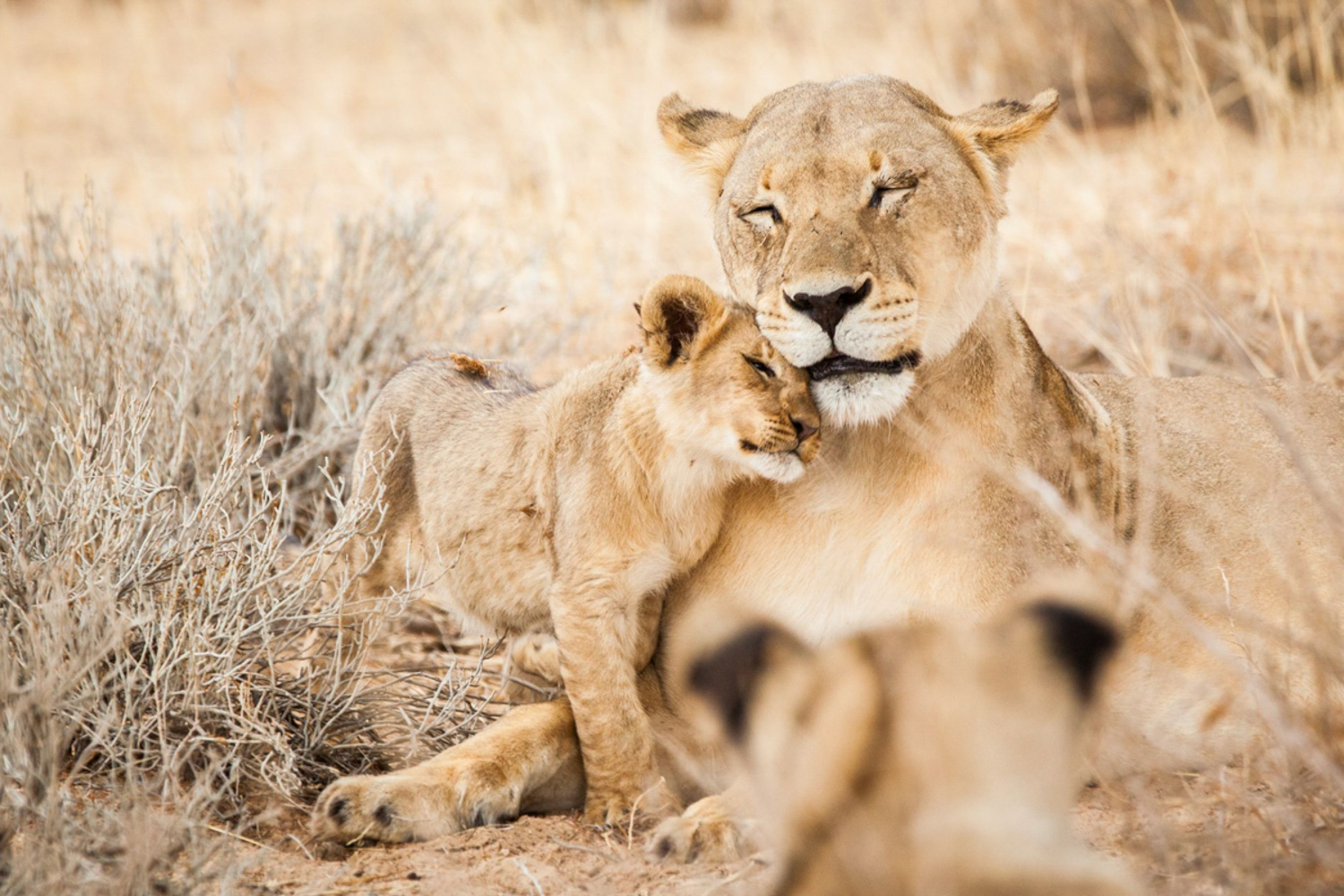 Bookings
You're booking directly with Backroads Africa. The first deposit must be received within six weeks after booking to ensure your spot. The remaining balance needs to be paid 60 days prior to the start of this trip. Any travel insurance (including cancellation policy if you wish one) needs to be taken care of by yourself. This trip requires six guests in order to proceed. 
Africa's a special place and we offer you the opportunity to join us on a very unique trip to the Kalahari in South Africa. So, don't doubt it, just join us and fill in that booking form!
If you have any questions, please feel free to contact me via the general form, DM/PM on Insta/Facebook or Whatsapp me on +31 (6) 55121414.