Together with Backroads Africa I'm offering a very exclusive 7 day photo safari (March 10 – 16; 2019) in the Timbavati in Greater Kruger South Africa: will you join us?
I'm so happy and proud that I'm able – together with Backroads Africa – to offer an exclusive six-night (seven-day) photographic safari in the Greater Kruger in South Africa!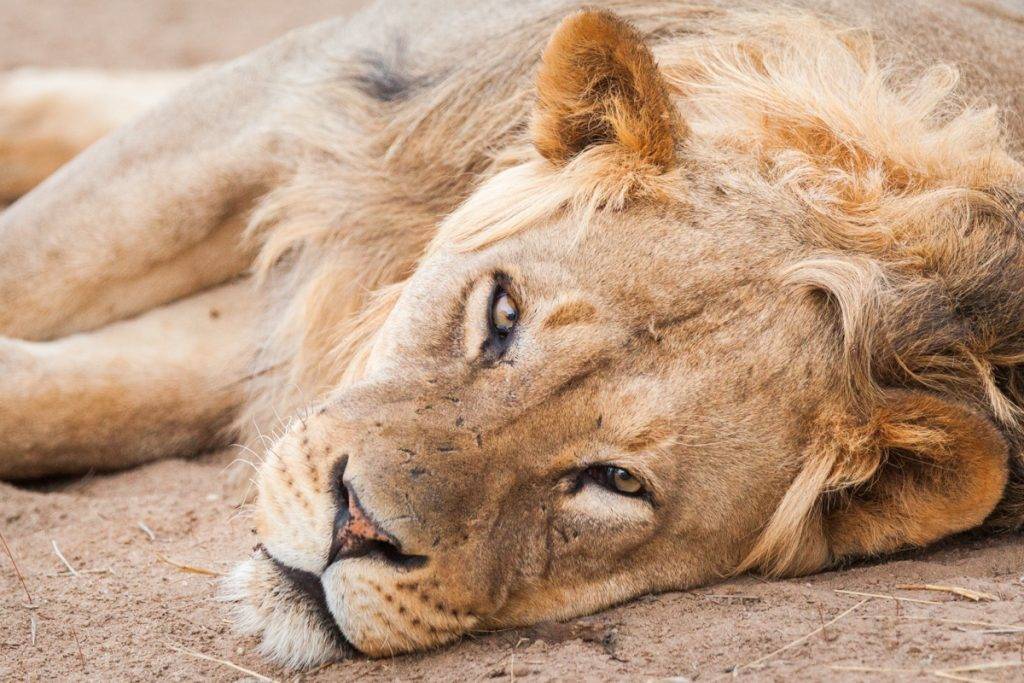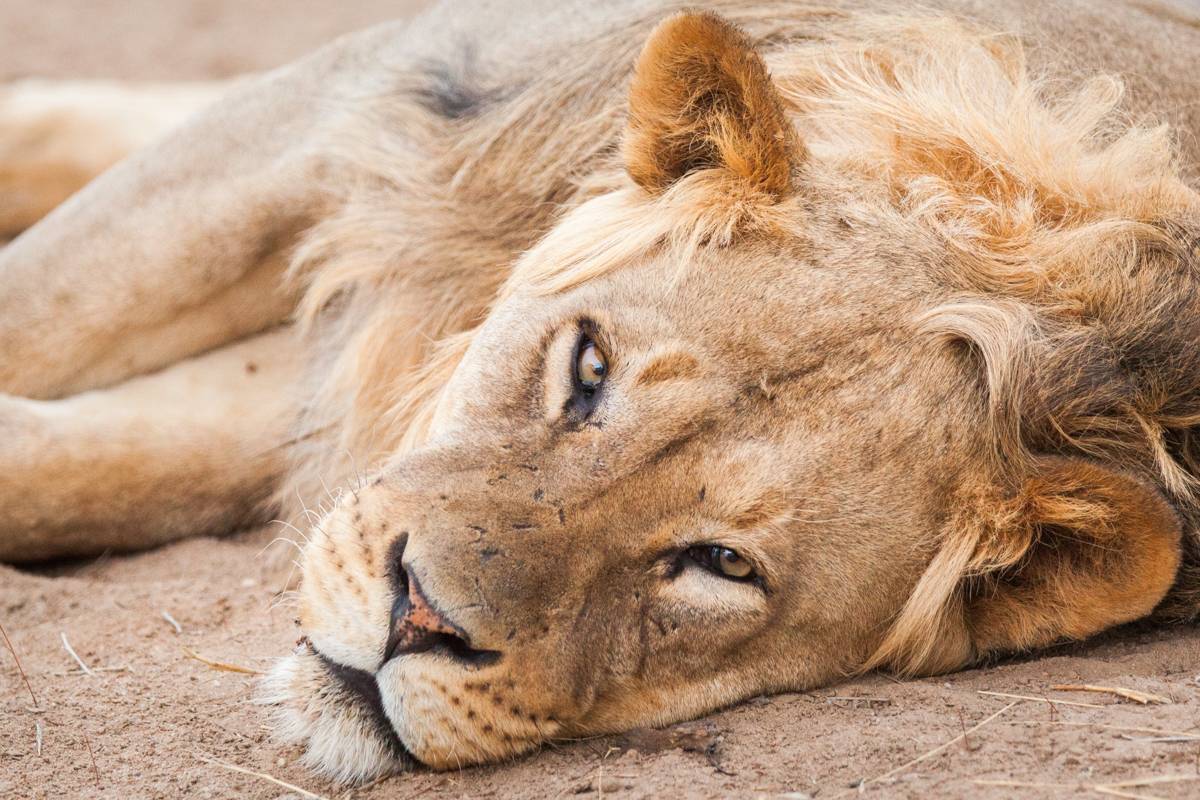 Greater Kruger
Next to the Kruger National Park in South Africa lies the Timbavati, a privately owned and protected area (about 60,000 ha) with open borders to the Kruger. The Kruger National Park together with all the private reserves open to Kruger (of which the Timbavati is one) are referred to as the Greater Kruger National Park. The private reserves cannot be accessed by self-driving tourists and staying over is only possible in special designated safari lodges and camps, where specialist and experienced guides take you on a journey of a lifetime: safari! Game drives in open safari vehicles and guided bush walks are part of the experience, and having been protected areas for over 50 years, the wild animals roaming here go about their ways, often ignoring our presence, allowing for close-up encounters and photography.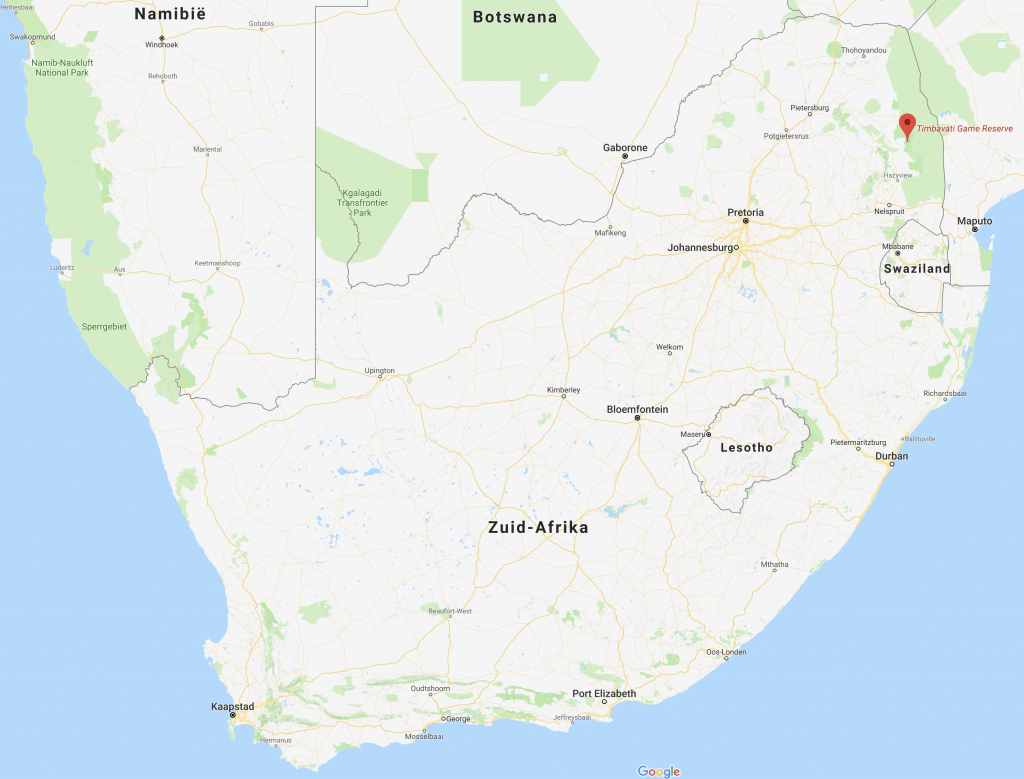 Everybody is welcome
This trip is for anybody who loves nature, likes to take photos and has the patience to observe and wait for something exciting to happen. Although it's a photographic safari you don't have to be a professional photographer or be a very experienced safari-goer. We simply want you to fully enjoy all "the bush" has to offer and give you all the opportunities to take great shots, no matter on what level. The guides are there to inform and help where you need help. Even if you're just using a compact camera, you're more than welcome!
But please note: there's only space for 12 people, so don't hesitate! It's a very special offer for a very exclusive safari!
Details
Camps
The first two nights we'll stay in Shindzela Tented Camp. No stay in Africa is complete without at least one night under canvas! Shindzela is an authentic tented safari camp, set in an un-fenced wilderness environment. Accommodation is in very comfortable and large canvas safari tents, set on wooden platforms, each with its own bathroom (shower, toilet and basin). The general bushcamp area includes a covered, thatched-roof dining and lounge area, the camp kitchen, a central African fireplace (boma), and a small swimming pool. Shindzela uses solar-powered lights, gas geysers and lanterns. There are no power outlets in the tents, but there's a charging station in the main area. Charge all your items during the day and at dinner time, because hyenas also seem to "enjoy" electronic gadgets! Free Wi-Fi is available throughout the camp area (but strongest in the lounge area).
On the third day we are transferred (included) to the second camp, where we will stay for four nights. For the remainder of our safari the Fair Trade Umlani Bush Camp will be our home. Umlani was founded in 1989 by Marco and Marie-Louise Schiess in the central (game-rich) section of the Timbavati Private Nature Reserve. Marco and Marie-Louise's wish was to encapsulate their vision of a true African adventure in the very spirit and experience of the camp itself. They wanted the camp to blend in with the environment and as a result, the entire bush camp is built from natural materials in a traditional African style. The general bushcamp area includes a covered, thatched-roof dining and lounge area, a small shop, the camp kitchen, a central African fireplace (boma), and a small swimming pool. Umlani also uses solar-powered lights, gas geysers and lanterns. There are no power outlets in the huts, but there's a charging station in the main area. Free Wi-Fi is available around the shop area.
At both camps your accommodation is en-suite (shower, basin and toilet) and includes luxury linen, towels, mosquito nets, bathroom amenities and mosquito repellent.
Vehicles
We will venture out into the bush twice a day: in the early mornings and in the afternoon/evening. We will make use of open 4×4 safari vehicles – the perfect way to watch game and take photographs! Although typically these vehicles take nine people, we will not have more than six people per vehicle so that everyone will have enough space for his/her equipment and can easily photograph on both sides. Each vehicle will have his own guide and photographer.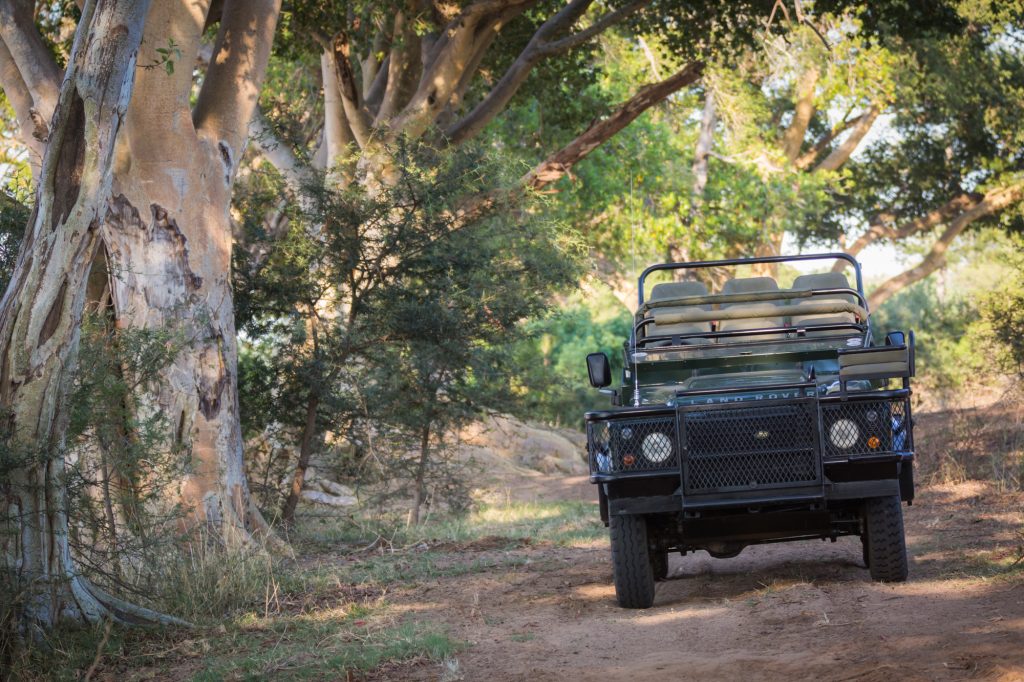 Guides
Simone Janssen has worked as a tour guide in Southern Africa from 2004 until 2007. She did a four-week Eco-Training Course to learn more about the bush, its animals, trees, tracks and everything else that is part of the great African Circle of Life. In the Netherlands she's a very experienced professional photographer, capturing mostly weddings, but in her free time she still travels to Africa as often as she can!
Brett Horley (freelance guide) is a true conservationist and nature enthusiast. He has perfected his skills and knowledge in the natural world, which have grown with him since early childhood. His passion has developed from his barefoot days in the bush to becoming one of the most esteemed professionals in his field.
Equipment
Bring a camera that you know well. Both zoom and wide angle lenses will be useful. An extender will work, although at night time you might want to take that of. Hiring equipment at home is an option too, as well as at home as in South Africa (please contact Backroads Africa in that case). If you're not sure if your equipment will be sufficient please contact me!
Optionals
We offer this trip with transport included to and from OR Tambo International Airport in Johannesburg. If you would like to extend your holiday with a visit to Cape Town, a drive around the Blyde River Canyon, or a visit to Swaziland, Ingrid from Backroads Africa offers her expertise to help you with that! Also if you prefer or need to stay the night in Johannesburg before the transfer to Kruger, Backroads Africa can organise this for you.
What does a safari day look like?
* wake up call just before sunrise: game drive!
* back around 9.00/9.30 am in camp for a nice (English) breakfast
* time off to go for a swim, get some sleep or edit your photos
* lunch time!
* around 3.30 pm: a nice little high tea
* late afternoon: time for game drive again!
* once back at camp we're having dinner at the fire place
What makes this a photo safari?
* because we have both camps to ourselves we have lots of space in the vehicles, nobody in the middle!
* there will be two very experienced guide/photographers to help you take the best shots
* there's no rush to find the next animal, we can take photos as long as we want; nobody's asking: 'are you done now?'
* in camp we can edit photos, learn from each other and talk photography all day long!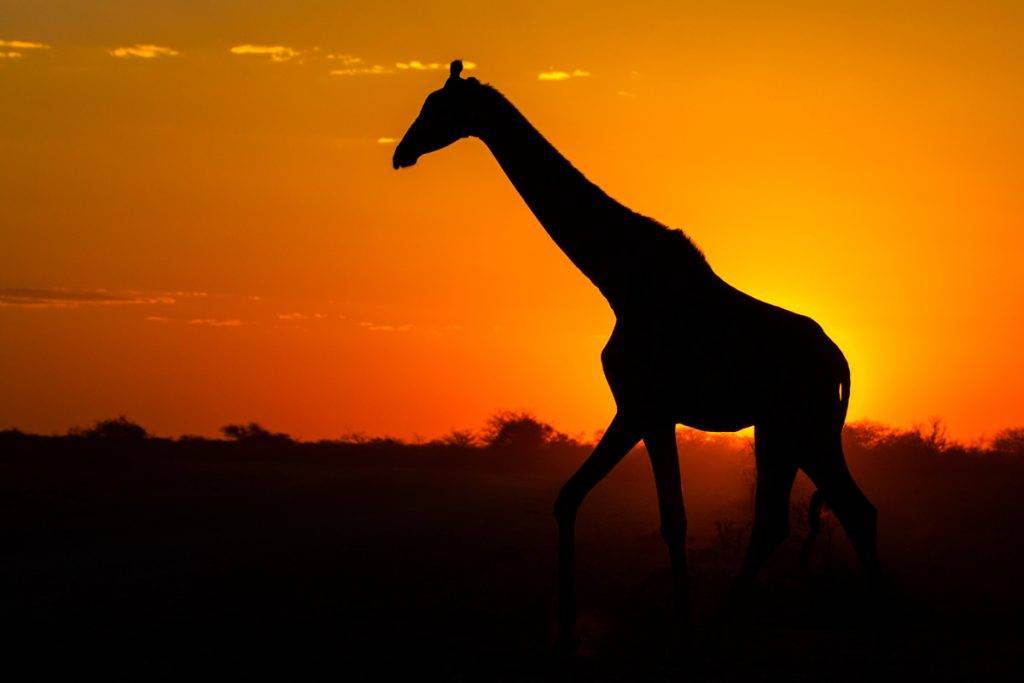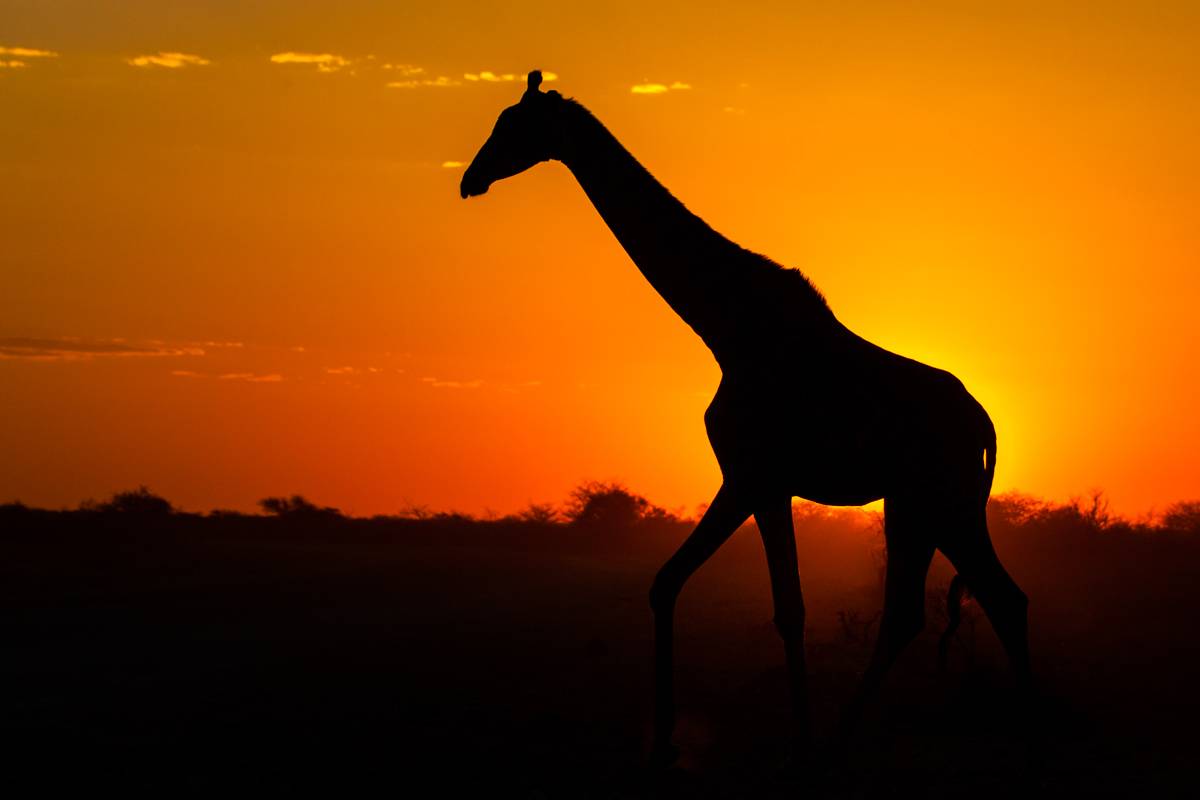 Date and costs
Sunday March 10, 2019: early transfer from JNB Airport to Shindzela Tented Camp
Monday March 11, 2019: stay at Shindzela
Tuesday March 12, 2019: transfer to Umlani Bush Camp
Wednesday March 13, 2019: stay at Umlani
Thursday March 14, 2019: stay at Umlani
Friday March 15 2019, stay at Umlani
Saturday March 16, 2019: transfer to JNB Airport, arrival late afternoon
The total costs will be ZAR 29,964, with a deposit of ZAR 14,982 at booking. Depending on the exchange rate this might differ; December 2018 this comes to EUR 1840 or USD 2080.
What's included?
* transfer to and from OR Tambo International Airport in Johannesburg with a private vehicle
* 2- night stay at Shindzela Tented Camp
* 4-night stay at Umlani Bush Camp
* transfer from Shindzela to Umlani
* all game drives with exclusive vehicles (max 6 per vehicle) and qualified guides/photographers
* conservation levies at both Shindzela and Umlani
* all meals (except for breakfast on day 1 and lunch and dinner on day 7)
* coffee/tea/water
* at Umlani: all drinks (incl. alcoholic beverages) – foreign brands and champagne cost extra
What's not included?
* your flight to and from South Africa (AMS-JNB costs around EUR 385 at the moment, for example)
* drinks at Shindzela (cool drinks and alcoholic beverages)
* tips and curios
Bookings
Bookings are handled by Backroads Africa (I'm just a mediator in this). The first deposit needs to be made within six weeks after booking to confirm your spot. You have to take care of your own travel and medical insurance.
A safari is a journey of the soul, and we are offering you the opportunity to join us on an exclusive photographic safari in South Africa. You will not be disappointed. Don't think, just come!